Gib dein Check-in-Datum im Format TT.MM.JJJJ ein
Gib dein Check-out-Datum im Format TT.MM.JJJJ ein
Inserate, die du buchen kannst, ohne auf eine Bestätigung des Gastgebers zu warten.
Gib deine Reisedaten ein, um den aktuellen Preis zu sehen. Es können zusätzliche Gebühren und Steuern anfallen.
Diesen Juli und August kannst du eine dieser 100 hervorragend bewerteten Unterkünfte aus jeder Preiskategorie ausprobieren, um Sonoma aus der Sicht eines Einheimischen kennenzulernen. Dank 24-Stunden-Check-in, Sofortbuchung sowie einheimischen Weinen und Snacks kannst du dich einfach zurücklehnen und deine Reise geniessen.
Our modern apartment is located in the historic old town of Gyumri. It is 5 min walk to the central square and other attractions. Apartment has high speed internet (Wi-Fi) and everything that is necessary to fill yourself well.
The apartment is fully equipped with bedroom, kitchen and bathroom. The kitchen is equipped with everything you need: hot plates, fridge with freezer compartment. Of course, cooking utensils, plates, cutlery and glasses are provided. It has its own garden with beautiful flowers and fruit trees. The guests can sit in the garden and enjoy the evening with Armenian fruits and wine. On request guests can order delicious traditional Armenian dishes.
We greatly enjoyed our stay with Armine. The apartment was absolutely ideal: beautifully decorated, cool, clean and tucked away in a quiet community within walking distance of Gyumri's main square. It was very much as described. We also took the opportunity to sample Armine's cooking (for a small additional charge), which was excellent. She greeted us with fresh fruit and coffee, after which she made us a lovely three course Armenian meal that we would highly recommend to others. As for Armine and her family, they were the perfect hosts: welcoming, knowledgeable, and responsive. Armine showed us around the town when we first arrived, and her husband and son answered our many questions about the best sites to see in the region. They really made our time in Gyumri exceptional. Thank you so much!
Erin
July 2015
Armine was an incredibly kind and generous host. She went out of her way to help us - volunteering to book a table at a restaurant, calling a cab - and was ever-ready with cups of Armenian coffee. She is also an excellent cook, and upon request will cook a large dinner that includes wine and dessert. The apartment itself is very modern, clean and comfortable. Though it shares a courtyard with the family's house, it is completely private. A great place to stay.
David
October 2013
This was my second time staying at Armine's apartment, and it's really one of the best B&B experiences I've had--I recommend her to my family and friends when they need a place to stay in Gyumri. The place is always very clean and features wi-fi and a modern kitchen and bath. Armine's food, as others have mentioned, is usually homemade from scratch and very healthy and tasty. She does her best to make you feel at home. I would recommend Armine's place to any friend.
Alex
June 2014
We managed to book this apartment last minute when we arrived in Gyumri. Armine is super friendly and was a great host! The apartment was clean, nice and matched description well! Highly recommended! Thanks Armine!
Elias
July 2015
I enjoyed my five-day stay at the apartment this beginning of August. The place, located very near Gyumri's central square, was very convenient. Armine, the host, was very friendly, welcoming and helpful, and provided even for the unplanned needs that popped up in the course of my stay. And her authentic, home-cooked meals are definitely not to miss. She was also very helpful with information on the sights around the region, and introduced me to her husband Alex, her son Armen, and the wonderful people at the Berlin Hotel and Shirak Tours. Definitely recommended.
Jesus Felix
August 2015
Armine was helpful and prompt as usual. I booked last minute and her apt was already being used, but she was able to put me in a room at the Berlin Hotel for no extra charge. She made sure I was taken care of and checked in on me to see if I needed anything. I would definitely suggest her for anyone traveling to Gyumri.
Jamie
May 2015
This is the best place to stay in Gyumri!!! Very comfortable modern apartment with a great location and an even better host. Armine gave me a warm welcome the moment I arrived. She went out of her way to ensure all of my needs were met and offered to help with anything I needed during my stay in Gyumri. Best of all, her cooking is amazing! I choose to stay here based off a friend's recommendation and Armine managed to exceed my expectations.
Jamie
August 2014
Very artfully decorated, clean, light, modern studio apartment with a comfortable bed and sleeping loft, somewhat suggestive of a ski house (with a kilim rug). Both times I stayed here the warm and friendly hosts provided (with advance notice) a very reasonably-priced home-cooked delicious dinner. The dinner, as well as breakfast, included (in addition to fresh ingredients) several pickled vegetables, fruits, jams, or drinks the host had put up for the winter and made herself. Always different, always a welcome surprise. In the midst of Gyumri, a combination of elegant old buildings and crumbling rubble, this B&B is a quiet, calm oasis.
Ellen
April 2014
Art des Zimmers
Ganze Unterkunft
---
Art der Unterkunft
---
Unterkunft für
3
---
Schlafzimmer
0
Gyumri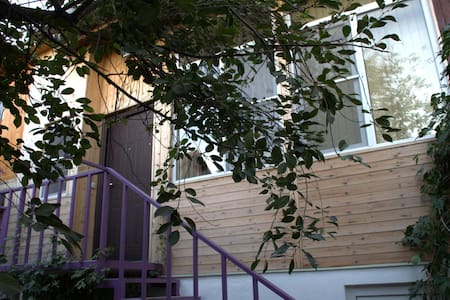 The listing is for $11 per person. Breakfast can be added for an additional $2 and can be paid for while at the B&B. House has five bedrooms. Very clean, cozy, and spacious. There is a garden and outside area. Includes wifi. Owners speak Russian, German, and Armenian. They cannot speak English, but can get translation help if necessary. The guests stay upstairs in their own area. The house is very close to the town center where there is plenty of restuarants to eat at.
The house is a short walk from center and only a few blocks from the Museum of Urban Life and National Architecture and the Catholic Church.
The reservation was canceled the day before arrival. This is an automated posting.
Justin
Очень приветливые и гостеприимные хозяева. Нас встречали пирогом. Для гостей отведен второй этаж. Места много. Ванная и туалет на первом этаже. Есть интернет. Мы останавливались на ночь, проездом. Утром нам даже устроили небольшую обзорную экскурсию.
Александр
August 2016
Хозяева дома золотые, очень гостеприимные люди! Мне было очень приятно общаться и находиться рядом с ними. Лилик была очень заботливой, всячески старалась помочь, кормила вкусным завтраком и угощала национальной домашней кухней, а в первый день моего приезда показывала город, помогала сориентироваться на рынке, чтобы я смогла купить правильные гостинцы домой) Одним словом - восторг! Как от большого дома, так и от его хозяев. Самые лучшие пожелания Лилик и ее семье! Обязательно вернусь к вам летом!!
Nadia
December 2016
Art des Zimmers
Ganze Unterkunft
---
Art der Unterkunft
---
Unterkunft für
8
---
Schlafzimmer
3
Gyumri
Hello, our B&B is located in the city centre close to the train station,restaurants,supermarkets.All 3 rooms are provided with fresh lines and free wifi.Kitchen remains at the guests' disposal for tea and coffee all day.We have a save space for your vehicles.We speak English/German/Russian.
Experienced and friendly host who loves to spend time with the guests.You can sit in the sun at the back yard of our house.Gyumri is my hometown. I was born and raised here and got to know many places and stories about the town.I am looking forward meeting you and you'll enjoy to stay in Gyumri. Internet If you like I can organize excursions with us or with a driver or we cook together.
Nice neighborhood,a lot of cafes and restaurants are very close to home. There is a minibus stop close to our house and main train station and the bus station is only a 10 minutes walk away. We take 15€ per person per night.
Die Beschreibung der Unterkunft ist gut, so dass ich ohne Probleme zu Varduhi gefunden habe. Varduhi hat mich sehr freundlich begrüßt und aufgenommen! Sie ist eine sehr nette, freundliche und offene Gastgeberin, ich empfehle sie! Die Unterkunft ist sehr gemütlich, alles da, was man braucht. Ich habe mich sehr wohl gefühlt.
Barbara
November 2015
It was great to stay in Vardhui's apartment in Gyumri. The apartment is centrally located in a charming old building in a quiet side street. Vardhui is a very friendly friendly host and can give good advice for things to see and do in the area. I will definitely be staying with Vardhui again next time I find myself in Gyumri and recommend anybody else to do the same.
Sölvi
July 2015
Varduhi is an absolute gem. Such a lovely woman; very welcoming. It was nice to meet her and her daughter. Ultra comfy bed. Clean house. Great shower. Close to the centre (5-10 min walk). Good wifi connection. Secure parking. Would highly recommend.
Cally
August 2015
From the bus station, it is a 10 till 15 minute walk to the B&B. It was easy to find and the location is really central. Vardushi is a very kind and easy going host. The accommodation is clean and tidy. My room was quiet and spacious but the bed was almost too soft to sleep in. The breakfast is additional 2.000 Dram (a little less than four Euro) and it's ok. If you do it like I did and leave quite early in the morning, it is an easy and fast way to get food. All in all I can recommend to stay here, especially if you're travelling on a budget.
Elisabeth
June 2015
Everything was nice and organized :)
Vachagan
October 2015
Varduhi is a charming hostess, accommodating and pleasant. Her house situated in the center of Gyumri will welcome you comfortably. We recommend warmly!
Julie
June 2015
The listing description was completely accurate. I could enjoy staying with very good hospitality. The host is a very kind and wise,smart lady. She can tell you whatever you want to know about Gyumri or Armenian people, life, history,etc.
Hitoshi
September 2015
Nous sommes une famille de 5 personnes ( 2 adultes et 3 enfants de 17, 15 et 11 ans) . Notre séjour de 2 nuits lors de notre périple en Armenie. chez Varduhi s'est très bien passé. Varduhi est très accueillante et attentionnée. Nous avions de l'espace et les petits déjeuners étaient très bons. Nous avons fait une belle rencontre aussi . Merci Varduri! Au plaisir de vous revoir ! . Laurence .
Laurence
August 2016
Art des Zimmers
Privatzimmer
---
Art der Unterkunft
---
Unterkunft für
6
---
Schlafzimmer
1
Gyumri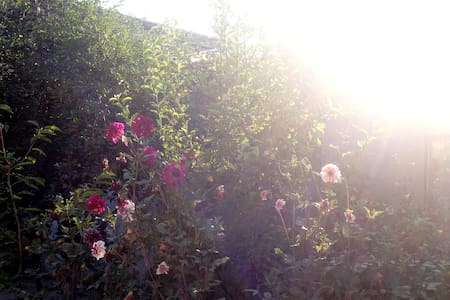 2 Bedroom apartment available for rent in Gyumri, Armenia. The apartment is 10 minutes walking distance from the central square. The apartment is fully furnished.
Guests can always email, text should they have questions or need help
The apartment is located in a very safe area. The bus stop is 2 minutes walking distance.
A nice place and a great, central spot in the city. Most importantly, the host family is truly lovely. Recommended.
Scott
July 2015
Art des Zimmers
Ganze Unterkunft
---
Art der Unterkunft
---
Unterkunft für
4
---
Schlafzimmer
2
Gyumri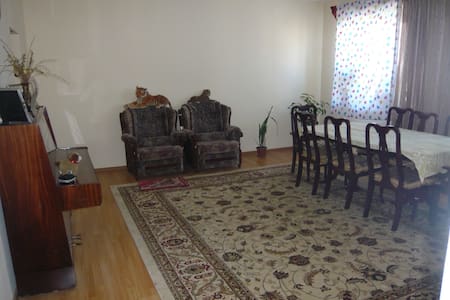 Place in Alpine area of Armenia, near the beautiful lake,
Even though he wasn't there himself, Hayk supported us very well during our stay especially when it came to language barriers. Pote itself is great, if you want to be off grid for a while without wifi and in the midst of alpine Armenia. The bungalows are clean and tidy, the beds comfortable and the hosts are very nice - even through our Russian skills are rather limited.
Felix
August 2016
Art des Zimmers
Privatzimmer
---
Art der Unterkunft
---
Unterkunft für
16
---
Schlafzimmer
1
Jrambar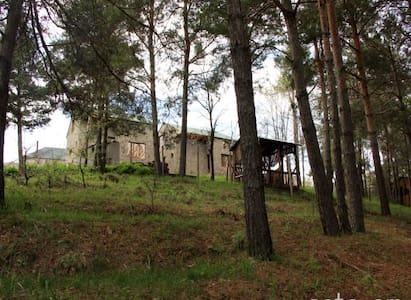 The host canceled this reservation 38 days before arrival. This is an automated posting.
Maria
Art des Zimmers
Ganze Unterkunft
---
Art der Unterkunft
---
Unterkunft für
3
---
Schlafzimmer
1
Ninotsminda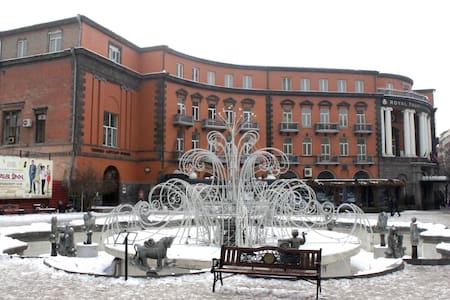 You are welcome to stay at "My Home" in Gyumri. It will become your home too!!!
The transportation is very accessible. You walk only 50m and have access to public transportation to all parts of Gyumri.
WONDERFUL!!! Thanks so much, I look forward to my next trip.
Todd
October 2015
Very nice , quiet and clean flat in the centre of Gyumri. Very friendly hostess. We felt very welcome!
Deike
October 2014
Art des Zimmers
Privatzimmer
---
Art der Unterkunft
---
Unterkunft für
6
---
Schlafzimmer
1
Gyumri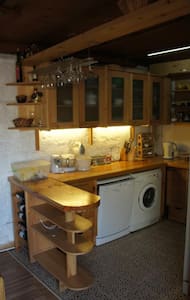 Six guestrooms are available with private bathrooms. Music room with pianos and accordions. Central heating. Breakfast is 2000 AMD p/p. Dinner is 4000 AMD p/p. Free parking, free WiFi. Nice flowers garden.
Ayvazovski str., line 1, hous 2, Gyumri, RA Host's name: Artush Davtyan. From Charls Aznavour square to Shcherbina (Repin) street, than after music school(100m) to right to Ayvazovski str. Host lives in the territory of Bed and Breakfast. "Artush and Raisa" Bed and Breakfast is located in the city of Gyumri, 250 meters from the Charles Aznavour square. It has 6 comfortable rooms with private bathrooms, a dining room and a living room as well as a large rose garden with various fruit trees and arbour for guests to relax. Guests may also participate in the harvest time. B&B provides free service: meeting guests, pick-up from the station to the hotel, and information about the Shirak Region and Armenia. Artush is professional tourist guide, he plays piano and accordion, he has his compositions. Free WiFi. Free car parking. We offer also daily tours with our minivan Mercedess-vito, 6 sits. Car parking, satelite TV, computer, WiFi. Piano room, rose garden We always are at home and can host any time at a day. Also You can get information about city and other places in Armenia.
we have nice rose garden to have rest, place for children to play. We have six tastefully-furnished double/twin guest rooms, which look out onto a fine rose garden, where guests can sit and relax. All rooms have private shower-rooms. Free Wi-Fi and car parking. We have a music room, equipped with pianos, guitars and accordions, where guests often gather with Artush and his family for evenings of Armenian music-making. 70m from bus stop We also offer several additional services at an extra charge. Home-cooked lunches and dinners can be provided by arrangement. One additional bed or cot can be provided for each room. Artush, a professional guide, can also offer guided tours in English or Russian of Gyumri, the Shirak region, and even of all Armenia. We can arrange transfers to and from Gyumri bus and rail stations and Zvartnots International Airport in our own minivan. Music room with pianos and accordions. We prepare armenian and georgian national dishes.
Art des Zimmers
Privatzimmer
---
Art der Unterkunft
---
Unterkunft für
16
---
Schlafzimmer
6
Gyumri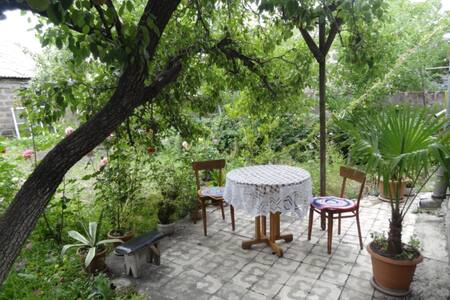 1

–

10

von

10 Unterkünfte