Gib dein Check-in-Datum im Format TT.MM.JJJJ ein
Gib dein Check-out-Datum im Format TT.MM.JJJJ ein
Inserate, die du buchen kannst, ohne auf eine Bestätigung des Gastgebers zu warten.
10 Unterkünfte
· Bear Creek
10 Unterkünfte
· Bear Creek
Gib deine Reisedaten ein, um den aktuellen Preis zu sehen. Es können zusätzliche Gebühren und Steuern anfallen.
Diesen Juli und August kannst du eine dieser 100 hervorragend bewerteten Unterkünfte aus jeder Preiskategorie ausprobieren, um Sonoma aus der Sicht eines Einheimischen kennenzulernen. Dank 24-Stunden-Check-in, Sofortbuchung sowie einheimischen Weinen und Snacks kannst du dich einfach zurücklehnen und deine Reise geniessen.
I have to two spare bedrroms and a full bath i am wanting to rent out at a respectful price that is real cheap.It is in the back half of my mobile home.You will have your own privacy.I am located in Hamilton Alabama.
Art des Zimmers
Privatzimmer
---
Art der Unterkunft
---
Unterkunft für
4
---
Schlafzimmer
1
Hamilton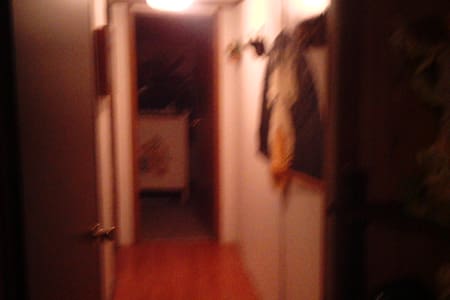 Sweet one bedroom cabin located in Colbert Heights just a few miles from Tuscumbia, Al which is a darling little historic southern town, birthplace of Helen Keller, five miles to music hall of fame and Muscle Shoals. Rural community w/ feel of woods.
This cabin is adorable and located near the birthplace of Helen Keller and the cute historic town of Tuscumbia. Muscle Shoals and the Music Hall of fame nearby. Easy drive to Florence where you will find University of North Alabama and the Robert Trent golf resort. Great fishing and water skiing on the Tennessee River. Full kitchen with microwave and cable tv in the living room. (Please note: half fridge, not a full size refrigerator) King bed in the bedroom. Sleeper sofa in the living room. Cabin fit's 2 people comfortably. NO INTERNET AT CABIN - I use my iPhone but the service is slow and spotty. Great acre wooded lot with fence that surrounds the lot for extra privacy. Key can be obtained from my Mom who lives across the street. She can answer any questions if you have them.
This is a GREAT place. Lovely, spotless and in a great location. Our employee really enjoyed his stay at Kimberly's cabin and definitely wants to stay there again when he is in the area. Shout out to Roxanne and Doris who were very warm and welcoming. The communication with Kimberly was perfect. Very timely, detailed and thorough. Highly recommended!
Olivier
October 2014
Kimberly was quick and helpful in her responses to my queries. Her Mom welcomed us and brought extra soft drinks for the fridge. Cabin was well maintained, well stocked, quiet and comfortable. Especially enjoyed covered porch with rocker and swing. Would definitely stay here again.
Jeff
June 2015
We greatly enjoyed our stay. Everything was as expected and it was pleasantly comfortable and cozy. I would recommend this property to anyone visiting this area.
Mike
April 2016
We stayed at Kimberly's cabin while here for a three week job. It worked out really great for us. We had to work long hours so we didn't get to have much fun in the area. The little cafe in Colbert Heights that is just around the corner has pretty good pizza. I enjoyed meeting Kimberly's family across the street as well. Thanks Kimberly!
Travis
February 2015
The Log Cabin in the Woods was exactly as the photos showed, charming, secluded and cozy. Kimberly's mom, Doris, greeted us warmly as we drove into the property, she lives across the street. The family dog, Jagger, ambled into the yard a few times to check on us as well. Our tour of the cabin was given by Doris who also left us some cookies for our arrival. Very quiet neighborhood near downtown Tuscumbia and Ivy Green, the birthplace of Helen Keller where you might be lucky enough to view the play the Miracle Worker right on the grounds. Enjoyed drinking coffee in the morning on the front porch swing and rocking chair. At night enjoyed watching the fireflies all around the cabin. The washer and dryer were definitely a bonus. Wonderful location for a peaceful retreat.
Alan
June 2014
My husband and I stayed here after our wedding. The cabin was wonderful and cozy. The directions were easy to follow and we really enjoyed our stay! Everything was comfortable and clean. Kim was easy to communicate with. We were very pleased. We would definitely recommend to anyone wanting to escape to a quiet spot not far from town. Great place!
Claire
December 2014
We thoroughly enjoyed our stay. This cabin is a lovely place. Appreciative of the hospitality and welcome of the host's family too. Wouldn't hesitate to stay here again in the future! Thank you!
Eric
May 2016
Kimberly was informative about the area, giving us good suggestions for food, sights we were interested in seeing, and was helpful guiding us around the area. Good communicator. Cabin was clean and comfortable. We appreciated its affordability and close proximity to the places we wanted to see in Muscle Shoals, Tuscumbia and Florence. Glad coffee was available, too!
Karen
October 2015
Art des Zimmers
Ganze Unterkunft
---
Art der Unterkunft
---
Unterkunft für
2
---
Schlafzimmer
1
Tuscumbia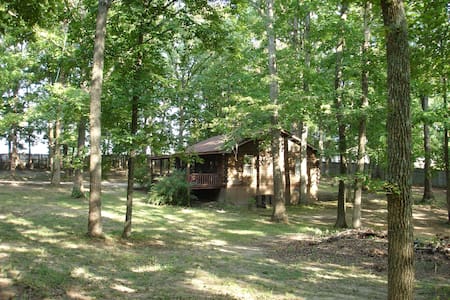 Hello! We welcome you and would love to accommodate your family! Please read the full listing to become aware of the accommodation details.
Secluded, safe, very primitive camp site. Sleeps 2 in the cabin (cots and linens are provided). No electricity. No wifi. No washing machine. Water is available on site. Fire pit and grill for cooking. Big cooler for your beer and bacon. Some paper towels and toilet paper. 10 acre working blueberry farm. 2 person cabin 4 person tent Peace and stillness. Awesome views of the stars and planets. If you are staying long term (a week or longer) I'll probably check in with you in person once or twice. Otherwise, I'll be in touch by phone or email and available any time if you need any help with anything. I live about 90 miles away from Roberts Retreat, so I generally come up once a week.
Fishing Wheeler Lake Hiking / mountain biking / horseback riding at the Sipsey Wilderness Florence Muscle Shoals Decatur Huntsville Natchez Trace Parkway Dismals Canyon No public transportation A vehicle is needed around here Hello! We welcome you and would love to accommodate your family! To be perfectly clear (and I am working on adding much more detail to my listing) consider the following: This is a somewhat remote location with No fixed bathroom facility (we call it an 'outhouse' which means a very basic, covered structure which contains a bucket and soil and wood chips and shovel. -Rudimentary composting toilet- Water is at the site with a basic hose type tap and available attachments to have a very basic shower. The camp site has a fire pit for cooking, a camp stove for quickly boiling water, some kitchen items (but not all) . It is a very safe area with helpful and friendly neighbors. And I will be available 24 hours a day if you have any urgent needs. I know the area well, but actually live about 100 miles SE of Roberts Ranch. Traveling by car, the nearest town in Town Creek (4 miles N). There is a laundry, a Subway and 2-3 other restaurants, a Dollar General store, hardware store, Post Office, etc. Reliable, fast Wifi is available at the Hatton Gas For Less station (3 miles S) open from 5 AM until 10 PM every day. 22 miles W is Muscle Shoals / Florence (GREAT things to do here) 22 miles E is Decatur, a thriving city on the Tennessee River. 45 miles E is Huntsville - Awesome US Space and Rocket Center, much much more. 90 miles SW, Birmingham - where I usually live and work - Great city of the South Will you have a car during your stay? What other questions do you have? Thanks very much, Mark & Kelly Roberts
Mark was friendly and communicated clearly how to settle in to the campsite. The place is near neighbors but also very private. Driving up to the campsite is basically through a field so 4 wheel drive is helpful although you could park on the street and walk as well. Essentially, Mark has taken care of all the camping needs for you. Cooler, chairs, tent, campfire. You can just show up and have a peaceful retreat. The cabin itself is not ideal for sleeping. Bankhead forest is close by for adventuring. We had a great stay.
Brett
September 2016
Unfortunately we weren't able to stay the night at Robert's Retreat as my friend was ill and didn't fancy roughing it, but we did go there and have a look around. The location is gorgeous; it's really quiet and tucked away so it feels very private. It's surrounded by fields and I bet the stars are amazing at night! It is very very basic in terms of amenities (the toilet is essentially a bucket and the cabin is very small) but if you like camping and being in the midst of some true Southern countryside then I'd absolutely recommend it. Mark was also very helpful and kind. He gave us great, easy instructions for getting there so it was impossible to get lost!
Jemma
September 2016
Mark was very welcoming and communicative. He made sure I had everything I needed. The campsite was perfect for what I was looking for-- beautiful campgrounds in solitude. You can hear the road and neighbors dogs from the site, but that didn't bother me much. The location is really lovely, lots of butterflies and deer and little frogs. The tent was roomy and super easy to set up and there is a little fire grill top which made cooking much easier. I brought my dog and she had plenty of space to run around. I wouldn't recommend the little cabin for sleeping-- much more pleasant in the tent! But it was helpful to have for storage. I plan to return!
Alexandra
September 2016
I stayed at Mark's farm for six weeks and it was six very good weeks. The land is quiet, the stars are bright, the owls hooting. The nearest neighbor is an armadillo and after him or her is a guy who brought wood and offered to help in any way. I often got offered rides walking to the gas station. Mark was helpful and accommodating. Good people. Great place. Five stars and the rest.
Ben
November 2016
Art des Zimmers
Ganze Unterkunft
---
Art der Unterkunft
---
Unterkunft für
6
---
Schlafzimmer
2
Town Creek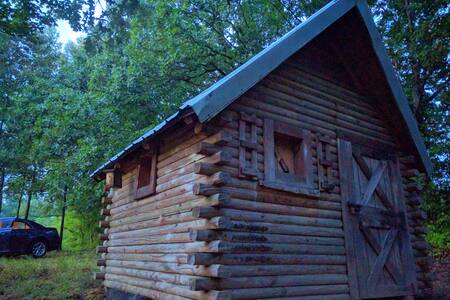 Private 2BR 1BA mobile home on Smith Lake. Great views of the lake & lots of decks for outdoor entertaining. 5 miles from the town of Arley, so any forgotten supplies are easily obtained. Swim pier on property & boat launch also close.
2BR 1 BA Mobile Home situated on 2 lots. We are located on beautiful Smith Lake and our place is only minutes from the town of Arley. There is a boat launch also close by in the event you'd like to bring your own watercraft. Very clean, well kept. There is a king sized bed, a bunk bed (twin on top, queen on bottom) & two large couches for sleeping, there is also a double sized blow up mattress. On-site paddle board & kayak for lake recreation, two grills & a fire pit. TV, DVD & DISH Networks for indoor entertainment. You have access to all areas. I will be readily available via cell phone/text messaging during your stay - I do not live in the area.
Mostly seasonal homes nice friendly folks. A few restaurants close by, easy access to gas and groceries. There is a public boat launch less than 3 miles from the house. Fire pit outside for building fires, great night views for looking at stars. Good hiking & on site paddle board for lake recreation. A true getaway.
Very beautiful place. Loved the peace and quite. The place was very well kept and i would definitely go here again.
Mike
April 2016
We waited til last minute to try and book and Ginger immediately answered my request. The cabin is perfect for a quick weekend getaway or a week long trip. It's a beautiful location on Smith Lake and really easy to get to. We had a great time out on the water with the kayak and paddle board and enjoyed the fire pit as well. Highly recomend for the value and price of stay.
Trevor
November 2016
Our family of four had a fantastic time at Smith Lake Getaway. Cute, clean, convenient and ohhhh so calm. No car noise or boat traffic, just fun in the sun. Thank you for sharing your little piece of Heaven.
Missy
July 2016
The place was fantastic and the host was very kind and helpful. I'd highly recommend staying here.
John
January 2016
We had a great stay here. House is nice and in secluded area. The dock down on lake is a great place to hang out. Ginger is very helpful and fast to respond. Would highly recommend staying here!!
rick
April 2016
My boyfriend and I had a very relaxing and fun time at this place. The house was very clean and everything was great! I would definitely recommend this place to others.
Jamie
August 2016
Our stay at the lake house was extremely pleasant! Ginger was very helpful and responsive from the moment we booked our trip. She was the perfect host! The lake house is exactly what we had hoped- a private, somewhat secluded getaway on the lake. The house was fully stocked and had everything we needed- we were only responsible for bringing the food. The house was also clean and the grounds well-kept. We will absolutely be back for another trip. Thank you for sharing your home with us!
Rose
July 2016
Everything was Wonderful just as promised in listing
Tammy
October 2016
Art des Zimmers
Ganze Unterkunft
---
Art der Unterkunft
---
Unterkunft für
5
---
Schlafzimmer
2
Arley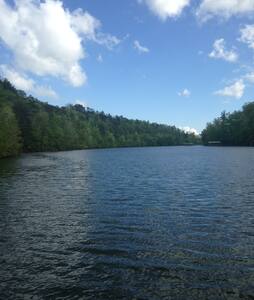 Mostly remodeled 1960s ranch style home, 3 BR, two bath directly on lakefront about 5 miles west of Tuscumbia on Pickwick Lake in rural area. Home sleeps 8 (5 traditional beds, 2 sofa sleepers, a swinging bed). Features include a spacious screened in porch with lake view and multilevel deck directly on main river. Small pier for swimming, or it may be used for securing boat. Closest boat launch site is Pride Landing, about 5 miles west of house. Double driveway offers plenty of parking space.
This home has now seen four generations of our family and we would love to share it with you. The water is beautiful all times of year and the country location makes it perfect for a get away. Feel free to bring paddle boards, jet skis, boats and other water toys. The home is located just west of Tuscumbia, about an hour west of Madison on one of the most peaceful sections of the Tennessee River. Entire house is available to guests, along with decks and pier with lake access. We live just one-half mile away and welcome contact with our guests. We will meet you at the home for a quick introduction. Feel free to be in touch prior to your arrival with questions and concerns. We want YOU to be sure that our home is a good fit for you, so please let us know your plans and expectations for your stay in our Pickwick Lake house, and ask any questions you have before you arrive. We hope you'll be comfortable and happy that you've chosen to stay with us! After your arrival, if you have any questions or concerns, we're just a few minutes away!
Local attractions include the famous Rattlesnake Saloon​ (recently featured on Food Network), Ivy Green ( birthplace of Helen Keller) and Cane Creek Canyon Nature Preserve (featuring the "Most Spectacular View in Alabama," according to Backpacker Magazine), the University of North Alabama, Robert Trent Jones Golf Course, Wilson Dam, among many others. Please don't hesitate to contact us if you have questions or need more information before you decide where to spend your vacation. There is no public transportation nearby. Several taxi services are available. There is no charge for children under age five, but please let us know if you are bringing them. This home is located next to Pickwick Lake and is a rural area, therefore it is not free of potential hazards, especially to small children. There are insects and possibly snakes and other wildlife nearby. The proximity to the lake brings its own risks; we take no responsibility for accidents or injuries incurred on our property. All patrons should know how to swim and use a life jacket when on the water, and children should always be attended when near the water.
We had a wonderful stay here! Judy and Tim were most gracious hosts. Some of the local information shared (which we took the time to check out while there) Tom's Wall, specifically, we the neatest thing we did while there! Thanks so much for sharing this local treasure with us!
Brent
October 2016
We loved the place, nice and private, spacious and very comfortable. The owner thought of everything you need. For us it was like being in our own home.
Rebecca
November 2016
My adult son and I had a wonderful long weekend stay. The whole experience was great. The location was perfect for the number of boating, fishing, and other activities we had. Judy was a wonderful host. The home has a "your home" feel. We were able to relax and enjoy our time. The lake view is wonderful. It is very convenient to all aspects of the four "cities". We plan to come back next Spring!
Lew
September 2016
Judy was our contact person and she was fantastic. She helped with directions, provided breakfast and fruit (a nice surprise), and gave us good information on what to do in the area. She was a fantastic host. The home was exactly as shown in the photos and is a fantastic home to stay in. The river view was fantastic and provided for wonderful sunset views and meteor shower watching. My husband enjoyed fishing and one could always hear the fish jumping. The screened in porch was excellent and I enjoyed most of my time relaxing on the swinging bed!!! Everything was wonderful and much better than spending the night in a hotel. It was a fantastic get away.
Fran
August 2015
We had a wonderful relaxing time at Judy's house. She was very sweet, as were her neighbors. The screened in porch is a perfect place to sit and relax and watch the river. There are hummingbirds in the back yard too. The birds gave us a bunch of great photos. It's a beautiful little house, in a quiet (but easy to find) neighborhood. The kitchen is very nice, and has everything you could need (even a coffee grinder). The beds are comfortable, I could go on. The only bad thing I can say about the weekend is I wish we could have spent more time. We will definitely come again! We couldn't have asked for anything more.
Catherine
August 2016
Judy could not have been more accommodating and helpful, from the day before we arrive until the day we departed she was always available and quick to respond. She had excellent instructions on how to use everything in the house from door locks to operating the coffee maker, that was very helpful when you are not familiar with a house and it's appliances. She had lots of information about the surrounding area and things to do. The house is well appointed with bedding, blankets, towels and necessities . The two beds we used were comfortable and slept well. The large screened in back porch is the very best part of the house, we loved it! Lot's of seating space, a swing and a swinging bed (we couldn't keep most of the family out of it after a big lunch!) privacy curtains on the sides so you are not looking at the neighbors and a beautiful view of the water. We had great weather for our Christmas holiday and spent the majority of our time on the porch. The deck overlooking the water was nice as well with lots of seating and a beautiful view. We would highly recommend a visit to this Pickwick Lake Front home.
Suzanne
December 2016
Judy was an amazing host! She was in contact with me several days before our trip to make sure we had all we needed. I asked for suggestions on what to do while we were there and she went above and beyond with options on places to see, each and explore. Any questions we had she immediately responded. Saturday night we wanted to make a big dinner and didn't have a big enough pot so she kindly loaned one to us. Sunday (Valentines' Day) she brought muffins down for me and my friends! She made our trip relaxing and enjoyable!!
Cayla
February 2016
The host canceled this reservation 43 days before arrival. This is an automated posting.
Mandy
Art des Zimmers
Ganze Unterkunft
---
Art der Unterkunft
---
Unterkunft für
8
---
Schlafzimmer
3
Tuscumbia
Beautiful, historic home blocks away from downtown Tuscumbia! Close to Spring Park, Helen Keller's Birthplace, & the Alabama Music Hall of Fame.
Art des Zimmers
Ganze Unterkunft
---
Art der Unterkunft
---
Unterkunft für
9
---
Schlafzimmer
5
Tuscumbia
My place is close to the city center, art and culture, and parks. You'll love my place because of the location, the ambiance, and the outdoors space. My place is good for couples, solo adventurers, business travelers, and families (with kids).
Great house, full of music history, overlooking the Tennessee River. Very comfortable stay.
James
August 2016
Art des Zimmers
Privatzimmer
---
Art der Unterkunft
---
Unterkunft für
2
---
Schlafzimmer
1
Sheffield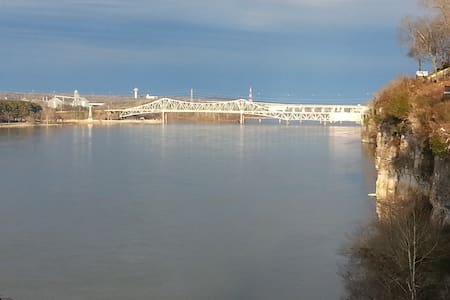 My place is on Lewis Smith Lake, a lake front property with 300 ft of shoreline. You'll love my place because of the outdoors space, the lake, fishing, swimming, water sports.. My place is good for families (with kids) and furry friends (pets).
Our lake house is a single family dwelling built in 1964. It is typical mid-century design with a nice open living-dining-kitchen space with a fireplace and an extra large window looking out over the lake. The sunroom is glass on two sides with a fireplace. We have a pull through driveway so you do not have to do a lot of maneuvering with your boat and trailer. The yard is large and great for kids and dogs. We are on deep water year round, within 5 minutes of a launch at Duncan Bridge Marina, just across the Sipsey channel from us. Bankhead forest is just a few minutes away either by car or by boat. The lake is wonderful for fishing, sight seeing the magnificent geology of the gorges and creeks that make up the lake and its' deep cool water is fantastic for water sports. If you want to take a trip to Birmingham for concerts, Broadway shows, art galleries, etc, is a little over 50 miles east. Huntsville with its great US Space and Rocket Center, is a hour and a half north. Sipsey Wilderness is the place for thick forests, river canyons, waterfalls, wild-flowing creeks and scenic overlooks. You will have the whole house to yourself, it is especially good for families, couples who want a quiet space and people who cannot leave home without their dogs. 300 ft of shoreline gives you a lot of access to the water for fishing, swimming, wading and paddling.
The Curry community is 3 miles south, with fast food (Subway, Jacks), a really good grocery store for a rural community, Gateway Foodland; a True Value hardware store, and couple of banks with ATM machines, Churches and Pharmacies, & Dollar General. A few restaurants, Pizza, Mexican, & BBQ. Jasper is 15 miles south with lots of shopping and eating opportunities.
Art des Zimmers
Ganze Unterkunft
---
Art der Unterkunft
---
Unterkunft für
6
---
Schlafzimmer
3
Jasper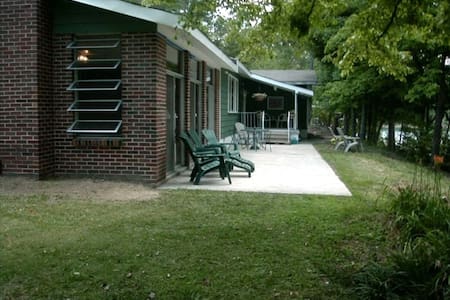 This historic Music house overlooks the Tennessee River and once belonged to Muscle Shoals Sound Studio and hosted their stars like Bob Dylan and Stephen Stills. Located only minutes from downtown. 2 night min. but ask about 1 night special offer.
Our property is unique in that we were once owned by Muscle Shoals Sound Studios and the location where they housed the stars when they were in town recording. The house has a great vibe and if you are a musician, this may be just the place where you compose your next number one song. Our property is centrally located and just five minutes away from Florence, Muscle Shoals and Tuscumbia. This is a perfect location if you are here to enjoy a the Muscle Shoals music scene, a fishing tournament, the W.C. Handy or Helen Keller Festival or a weekend of golf at the Robert Trent Jones course. We are also only five minutes from the airport. If you need help with your itinerary, places to eat or are looking for fishing guides or an inside scoop to the Muscle Shoals music scene, we can certainly be of help.
You need a car while you are here. Though we are within 5 minutes to shopping, eating and lake activities we are limited on public transportation here. We have a great patio that overlooks the Tennessee River and is a beautiful place for enjoying an intimate conversation with family or friends. We also have a service for washing, drying and ironing your clothes. Of course we have free wifi to keep you connected to the real world. If you would like us to cater a dinner for us, just let us know and what you are looking for and we will work out the details. We also can help you with a kayak down the Cypress Creek. We have 2 hour and four hour trips that can help you make happen.
Wonderful stay!! Everything was perfect...location, 5 minutes from anything you want; accomodations, lovely with river views of a lifetime; host, for us, perfection ... We had a full agenda on our own and were left alone to do our own thing. Yet, host thought of everything, so we wanted for nothing! Can't imagine experiencing this area any other way!!
Sharyn
March 2016
It seems rare to me to have the chance to stay in an historic as well as beautiful property. It was lovely and inspirational as well as completely comfortable.
katherine
December 2016
Great home in a very secure and unique setting. The house sits on a bluff above the Tennessee River. It's a nice view during the day and stunning at night. The house is in Sheffield which is one of three small towns in the area: Muscle Shoals, Sheffield and Florence- which is across the river. The home itself is very clean, very well decorated and well appointed. This is a very interesting area. Florence is home to Northern Al Univ- and features a number of good restaurants. The Natchez Trace is also accessible from this home. The home is also in close proximity to the recording studios and other places which makes this such a historically interesting area.
Michael
January 2015
Great place, generous and flexible host. What's not to like?
Mark
October 2014
Our stay at the Music House was better than we ever expected. The view from the window as you sit in the reclining couch is exceptional and so peaceful. The home is within easy driving distance of the sights in all 4 of the Quad cities, the bed and pillows are comfy, and Clay is an excellent host. The home is full of history and hospitality and we felt blessed to stay there!
Cindy
March 2016
The host canceled this reservation 8 days before arrival. This is an automated posting.
Anthony
An amazing property, the pictures don't do this special place justice. Clay was a kind and generous host, with excellent recommendations for dining and music. This was a great place to base our Muscle Shoals adventure. Clay went above and beyond.
Derek
April 2015
Clay was a great host and his place is AMAZING!! The view is incredible, both from inside and outside. The bed is by far the most comfortable we slept in on our road trip through the south too.
Jordan
May 2015
Art des Zimmers
Privatzimmer
---
Art der Unterkunft
---
Unterkunft für
2
---
Schlafzimmer
1
Sheffield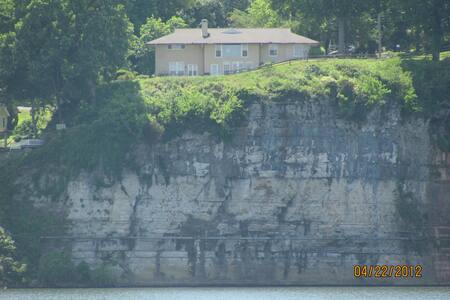 1

–

10

von

10 Unterkünfte