Vicina alla "barocca" Catania, città di Sant'Agata e a due passi dai mitici luoghi: l'Etna, la costa ionica e Taormina. In un ambiente caldo ed accogliente dotato di una terrazza da cui si puo godere un meraviglioso panorama.
Excellent apartment with huge terrace and amazing view! Good if you travel by car, there is no problem with parking. Friendly hosts, they helped us to find apartment, many thanks to Agata and her husband. Recommended!
Sergey
2017-01-13T00:00:00Z
Quello che maggiormente mi ha colpito di Agata e del marito è stata la disponibilità e la discrezione di chi possiede una sensibilità fuori dal comune. Sempre pronti a venirci incontro alle nostre esigenze di tempi. Appartamento assolutamente da consigliare per pulizia, arredamento, comfort e vista mare e montagna. Sicuramente da affittare di nuovo, in qualsiasi periodo dell'anno. Dal cuore un sentito grazie.
Vera
2017-02-12T00:00:00Z
Art der Unterkunft
Ganze Unterkunft
---
Objekttyp
Wohnung
---
Unterkunft für
5
---
Schlafzimmer
Fiumefreddo di Sicilia, Catania, Italien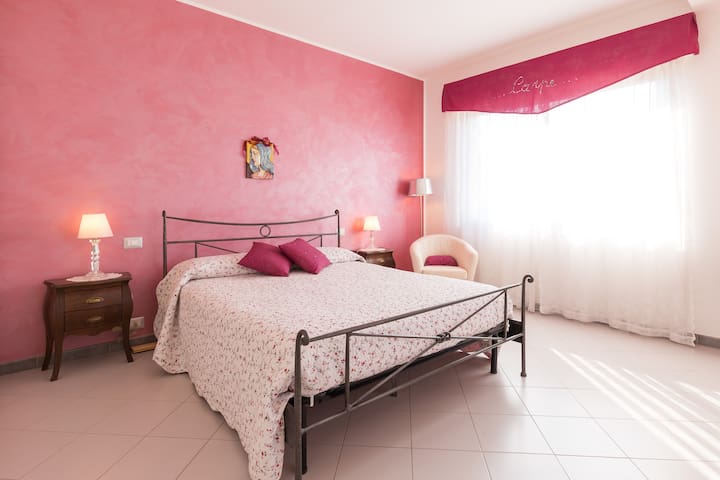 The Attic is on the slopes of Mount Etna and 3 km from the Marina di Cottone's beach: the location is great to get the Marina di Cottone's beach ( 5 minutes by car) and the eastern part of Sicily, specifically Etna area by car Mount Etna North. Every room with A/R, WIFI and barbecue inclused.
The Attic consists of two bedroom ( double bed), a bathroom with a extra large box shower, a spacious dining-living room with a huge kitchen and fully equipped. Baby friendly with Baby cot. Provided linen (sheets and towels), all rooms air conditioning and elevator in the residence. From the terrace of this attic you will see the Etna, the sea and the nature Environmental sustainability is important to us. The roof produces renewable energy through solar panels. Moreover, in the period of August-September we collect from our small production, our mango Sicily (and we are pleased to ship them to taste!).
L'alloggio si trova in una posizione tranquilla, senza il passaggio di veicoli, con una terrazza che si affaccia su una immensa distesa di verde fino alla spiaggia di Marina Cottone. Puoi sentire i suoni della natura e, sebbene a 2 km di distanza, la brezza marina che rinfresca le caldi estate.
Fiummefreddo is less touristic city than the other cities of the region => less restaurants etc. But you can find decent places to eat and supermarkets for breakfast. Anyway most people are traveling all day to Taormina, Etna, Acicastello etc where you can perfect attractions. There are 2 bedrooms, a common large area with kitchen, dining and living area and a bathroom. Kitchen has all you need (plates and pots), but there is not a microwave oven. Apartment is situated into a 3 floors building, close to huge farm (edge of city), so very quiet area, nice view of see (1 km away) but not close to public transport. Car rental is highly recommended anyway for Sicily.
Dragos
2017-04-09T00:00:00Z
Giovanni was more than a host. He was constantly available through (SENSITIVE CONTENTS HIDDEN) to any request or advice, wherever we went. This was so helpful and felt like we're in the hands of a local friend. The apartment is great. The area is quite and perfectly fit us as family of 2+2. The apartment was convenient and inviting. Overall we spent a lovely 4 nights at Giovanni's place
Rami
2016-07-08T00:00:00Z
Giovanni was an excellent host. His appartment was very comfortable.
Karin
2016-08-30T00:00:00Z
Très bon accueil de Giovanni, toujours là si on a des questions ou pour donner des bonnes adresses. L'appartement est comme dans la présentation, il est grand et à une superbe vue de la terrasse sur l'Etna. Il y z une superbe épicerie à 5 min à pied qui propose d'excellent sandwich. L'appartement est bien situé car à une heure de l'Etna et 15 min de taormine et de la plage isola bella En bref un hôte sympathique et un appartement bien situé et grand.
Virginie
2016-07-28T00:00:00Z
Art der Unterkunft
Ganze Unterkunft
---
Objekttyp
Wohnung
---
Unterkunft für
5
---
Schlafzimmer
Fiumefreddo di Sicilia, Sicilia, Italien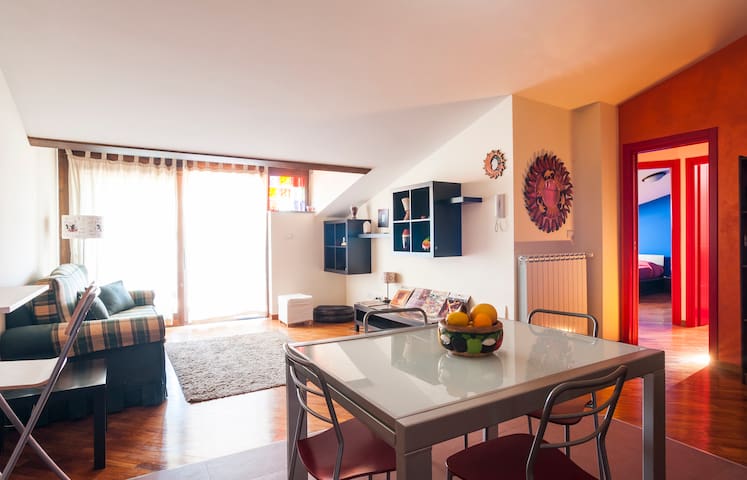 Ai piedi dell' Etna e a 2 km dal mare in centro del paese di Fiumefreddo. Con giardino esclusivo e con posto auto. Terrazza da 200 mq con magnifica vista Etna e vista mare. Appartamento sulla via principale del paese, con farmacie, supermercati, bar e ristoranti a pochi passi. Ideale per famiglie che si vogliono godere la bellezza dei piccoli borghi siciliani ed adatta per i gruppi di amici che vogliono stare a pochi passi dalla movida di Taormina e Catania
L'intera casa si trova in posizione strategica : centro del paese di Fiumefreddo, prossimità a mare , svincolo autostrada ct-me , statale per l'Etna ed entroterra , 8 km da Tarmina , 5 km da giardini Naxos. Inoltre la casa offre ampi spazi in cui riposare e godere al tempo stesso della magnifica vista del Monte Etna.
Quartiere centrale e tranquillo di Fiumefreddo con vicinanza di servizi , farmacia , bar, supermercati e ristoranti.
La Sig.ra Marisa, referente del Sig. Salvatore, è stata gentilissima è disponibile. La casa del Sig. Salvatore è molto grande e confortevole. Grazie di tutto.
Matteo
2017-02-12T00:00:00Z
Art der Unterkunft
Ganze Unterkunft
---
Objekttyp
Haus
---
Unterkunft für
2
---
Schlafzimmer
Fiumefreddo di Sicilia, Sicilia, Italien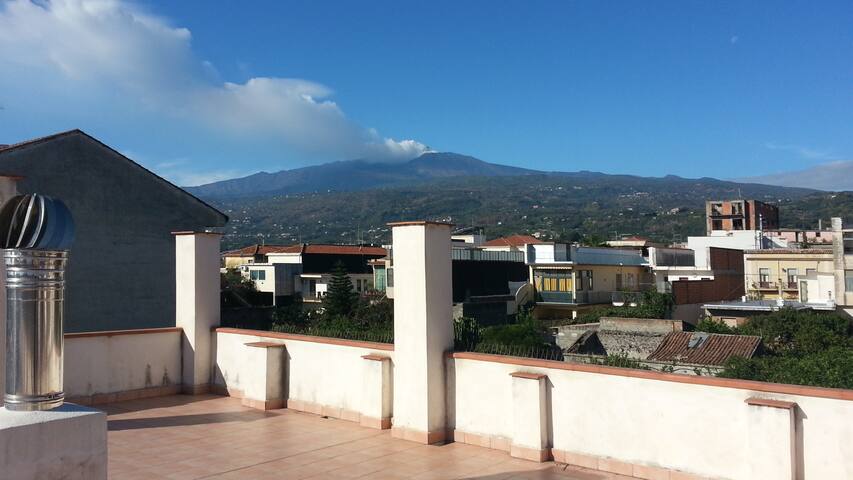 Vacation residence at 600 meters from the sea, with houses completely furnished and equipped with every comfort, overlooking a large garden with barbecue area, children's playground, relaxation area with outdoor jacuzzi spa and private parking.
The Oasi del Fiumefreddo is a farmhouse vacation residence with apartments, it is situated at the feet of Etna volcano nearby the famous Taormina, inside an important park at 600 mts from the beautiful beach Marina di Cottone (blue flag CEE for the unpolluted sea). Each apartment, with 1 or 2 separated sleeping rooms, bathroom and kitchen-living room, is designed with colored atmospheres and it guarantees a comfortable stay for short or long time. Every apartment has an independent entrance and offers the following comforts: fully furnished kitchen, self air conditioning/heating, Tv satellite/wifi/sky, hair dryer, bed and bath linens. Some apartaments have safe and Jacuzzi shower.
Our location is inside the green reserve, at 600 meters from the sea, it still retains the air of untouched nature! From the residence you can see the Etna volcano and Taormina and reach easily all the most famous attractions that Sicily offers.
离埃特纳火山大约十公里,不在路边,要从大门开进去两分钟左右,所以一定要自驾,有厨房,是个度假村的样子,整体还可以,没有亮点但也是一个选择
Tina
2016-02-04T00:00:00Z
The arrival was made by Lorenda's father who had to be called to come to open up. Unfortunately the apartmnet was not as per advertesment. The atvertisment said 3 seperate beds which we needed as travelling with 3 adult males, but we were greeted by 2 double beds which was very inconvienient The kitchen, dining, living area was very small.
Ken
2015-04-12T00:00:00Z
Situado en una zona muy tranquila cerca de la playa y de los sitios de interés de la zona, perfecto para estar con niños.
jesus
2015-08-13T00:00:00Z
Oasi del Fiumfreddo was oke. Nearby the sea. And a good spot to go up the Etna. We tot see the Etna from our little appartment. The hottubs were nice but not so clean. Loredana came after two days to ask us how everything went. But on phone she was always there.
martien
2015-07-30T00:00:00Z
Art der Unterkunft
Ganze Unterkunft
---
Objekttyp
Wohnung
---
Unterkunft für
4
---
Schlafzimmer
Fiumefreddo di Sicilia, Sizilien, Italien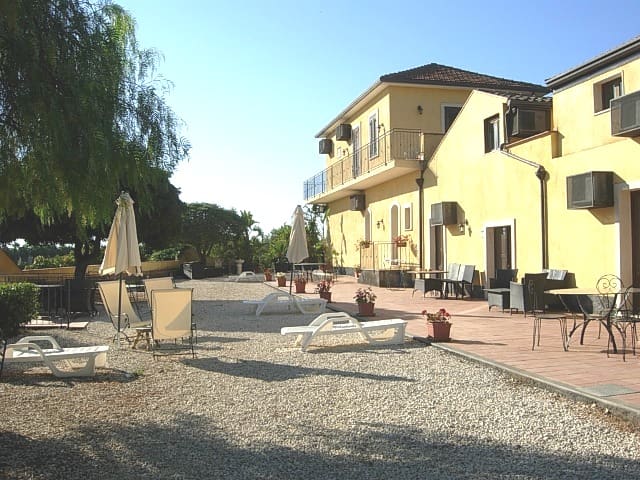 THE B & B VILLA LILIYA IS BETWEEN THE SEA AND ONLY 10 MINUTES FROM ETNA TAORMINA, THE SUGGESTIVE Alcantara Gorges.   A 30 METERS FROM THE EXIT OF HIGHWAY TOLL FIUMEFREDDO TURN LEFT IN DIRECTION ETNA north
Art der Unterkunft
Privatzimmer
---
Objekttyp
Bed & Breakfast
---
Unterkunft für
2
---
Schlafzimmer
Fiumefreddo di Sicilia, Sicilia, Italien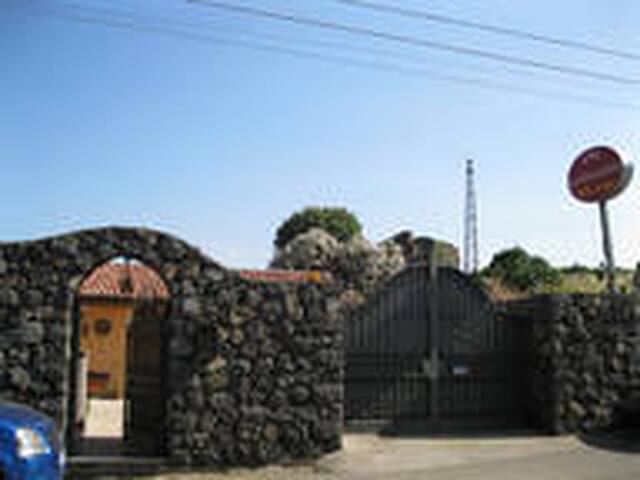 our beautiful and cozy house with interior and exterior brickwork Siciliano has a real traditional feel! can accommodate two people comfortably and is located in open countryside, just 8 mins from the sea. Enjoy the silence!
Wonderful villas in the countryside, for an unforgettable holiday between sea and nature. The villa consists of three houses in traditional Sicilian style, all independent of each other . Each house has a small garden , its own terrace with table and chairs, and is composed inside of a double bedroom, a fully equipped kitchen and a spacious living room with sofa bed and a private bathroom with shower. It can accommodate 4 people , but there is also the possibility to put extra beds by prior arrangement. Each property also has a washing machine , clothes , kitchen utensils , stove, refrigerator , hair dryer , barbecue, sheets and towels, air conditioning, free wifi . Inside the building there is also free private parking
cozy guest house in a lemon garden for an unforgettable holiday between sea and nature. Ideal for those who love being in touch with the green, for hide away from the busy noise of the city and breathe fresh air. The place is fresh and immersed in the calm and tranquility of the countryside where the evening, in silence, you can hear the sea. You can also consume the produce available in the soil surrounding the building as eggplant, tomatoes, onions, figs, lemons, loquats.
Andrea war von Anfang ein ein perfekter Gastgeber! Schon die Kommunikation von Deutschland aus war schnell und unkompliziert. Anhand seiner per E-Mail geschickten (SENSITIVE CONTENTS HIDDEN) Maps-Karte fanden wir die Unterkunft problemlos (ich hatte mit die wichtigsten Abzweigungen per Street View gemerkt, sonst wäre es echt schwierig geworden). Wir wurden gleich sehr nett und persönlich von ihm in Empfang genommen und er half bei allen Fragen. Die kleinen, sehr gut gepflegten Häuschen liegen inmitten einer Orangen-, Zitronen- und Mispel-Plantage (letztere sind auch Namensgeber). Der Ort ist sehr idyllisch weit abseits der Touristenströme, zum Teil mit Ätna- und Meerblick. Die Ausstattung der Häuschen ist einfach, aber man hat alles, was man braucht, von der italienischen Espressokanne, über Kühlschrank, Gefrierfach, Gasherd, Backofen, Waschmaschine, bis zu Terrassenmöbeln und Grill... Allerdings wurde auf Fernseher, Radio & Co. verzichtet und das Internet (es gibt WLAN) ist zu langsam, um irgendwas zu streamen. Wir fanden das perfekt, Fernsehen kann man schließlich auch zuhause und der Ätnablick war eindeutig interessanter. Bislang gibt es 3 kleine Häuschen, allerdings baut Andrea gerade ein weiteres, größeres Haus mit Pool, das nächstes Jahr fertig werden soll. Von der Baustelle haben wir - außer ihrem Anblick auf dem Weg zwischen Parkplatz und Haus - nichts mitbekommen. Sie stört also überhaupt nicht. Zwei kleine Hinweise: Ohne Auto geht hier gar nichts! Selbst für Freunde langer Fußwege ist der Weg vorbei an den Wachhunden der anderen Grundstücke eher unangenehm. Außerdem sollte man Katzen mögen, da auf dem Grundstück eine ganze Katzenfamilie wohnt. Insgesamt wohnt man sehr ruhig und erholsam. Ich kann die Unterkunft uneingeschränkt weiterempfehlen.
Stefanie
2016-06-21T00:00:00Z
Andrea was really nice, he told us a lot about the neighborhood and suggested sightseeing options. The apartment and the garden has a MAGNIFICENT view of the etna and its sorroundings and the see. I think, there is no better spot to eat a pasta and drink a wine in the evening than this garden of his! Thank you Andrea
Tamás
2016-07-26T00:00:00Z
Andréa était présent lors de notre arrivée. Il a répondu rapidement à nos demandes.
Vincente
2016-10-27T00:00:00Z
Nous avons passé 3 nuits dans la petite maison mise à disposition par Andréa, celle-ci était simple, fonctionnelle et propre. L'endroit est très calme et isolé au milieu des vergers avec en toile de fond l'Etna. Nous avions une petite terrasse qui donne sur un champ avec des arbres fruitiers qui ont fait le bonheur de notre petit garçon : les Nespolos étaient délicieux. Andrea est un hôte discret avec qui le contact a été très facile, il a toujours répondu très rapidement à nos demandes d'avant voyage et nous a bien accueilli sur place. Il vaut mieux avoir une voiture pour accéder de la route principale à la maison car le chemin est un peu long et en terre battue. Fiumfreddo est idéalement placé pour rayonner vers Milazzo, l'Etna, Catane ou Taormina par exemple. Bref, l'experience fut très bonne et nous gardons un excellent souvenir de notre passage chez Andrea. A recommander
David
2014-05-15T00:00:00Z
Andrea est un hôte charmant, présent et attentionné qui veille de près au bien-être de ses locataires. La maison est bien située pour découvrir la côte est de la Sicile, de Syracuse à Taormina, sans oublier l'ascension de l'Etna qui mérite vraiment d'en faire l'effort. la troisième maison du bout de l'allée, bien que rudimentaire, offre une vue magnifique à 180° sur l'Etna quand on est sur la terrasse .
Isabelle
2016-07-16T00:00:00Z
Andrea a été très accueillant, la petite maison est vraiment pratique (frigo, tarrasse, lit plutôt confortable même s'il y avait une bosse au milieu du notre) et surtout perdu dans la campagne (attention aux moustiques, vous serez servie !). Donc calme, propreté et confort. Il faut aussi préciser qu'il y a un quota d'électricité gratuit, puis payant, la climatisation qui consomme beaucoup est donc pratiquement payante, ce n'est pas très grave car le soir est très frais. Autre précision, la villa possède actuellement 3 petites maisons mais a aussi un gros chantier juste à côté (pas de bruit pendant notre séjour), c'est bon à savoir. Au global et pour le prix, c'est un bon logement près de Catane et Taormina avec un hôte au p'tit soin !
Jérôme
2016-09-10T00:00:00Z
La communication par mail fut bonne, plus difficile par SMS à cause des opérateurs. Andréa utilise (SENSITIVE CONTENTS HIDDEN) mais cela nécessite une connexion data que nous n'avions pas. Sur place, l'accueil est excellent, le logement spacieux, propre, bien équipé, tranquille. Andréa est très agréable, répond facilement à nos questions, nous aide pour les petits détails (adaptateur pour prise de courant etc..) et les informations touristiques. Le seul défaut de ce logement est son accessibilité. Il faut obligatoirement être motorisé, et l'accès est un chemin et non une route (en contrepartie : quelle tranquillité!) Nous avons bien apprécié ces quelques jours chez Andréa. Très bien !
pierre
2016-07-22T00:00:00Z
Andrea a été très disponible. La maison est agréable entourée de citronniers et très propre, tout est fait pour que l'on se sente comme chez soi. La vue du jardin est fantastique : sur Etna et la mer.
Emeline & Benoit
2016-07-30T00:00:00Z
Art der Unterkunft
Ganze Unterkunft
---
Objekttyp
Haus
---
Unterkunft für
4
---
Schlafzimmer
Fiumefreddo di Sicilia, Sizilien, Italien
Countryside residence with extraordinary gardens and pool area. Approximately 5 minutes' drive from the beach, with a spacious interior, wonderful garden. The villa, reached by a long track running through the organic orange groves, has a great view
The villa is an extremely comfortable, with perfectly proportioned indoor and outdoor space, and ideal for families who want to be close to the beach and to explore the beauties of Sicily. The villa is set on one floor with a living/dining room, a kitchen, one twin, one double and a bathroom. The large and subtly designed pool fits well with the lawned terracing and the buildings. There are plenty of shaded areas for outdoor dining and relaxing. There's a large terrace furnished with a dining-table and chairs, a built-in barbecue, overlooks the swimming pool and the orange groves.
The town of Fiumefreddo is a perfect gateway to exploring not only the looming volcano but also its many interesting towns and villages. There are a great number of excellent walks in the area and many visits to be made: Taormina, Catania, the Alcantara Gorge and, slightly further afield, Siracusa. The baroque town of Noto, the quiet beaches of Vendicari and Capo Passero to the south and Messina to the north are all confortably reachable for day trips. There are also charming fishing villages and several beaches dotted along the coastline around Fiumefreddo, including Marina di Cottone, San Marco and Fondachello (just south). Further north at Taormina there is a good selection of sandy and pebbly beaches, rocky coves and grottoes: Mazzarò, Letojanni and Giardini-Naxos. Further south towards Catania there are the charming towns of Riposto, Acireale, Aci Trezza and Aci Castello where the coast is rocky. An eighteen hole golf course, Il Picciolo, is 10km away and there's a good tennis club Circolo Tennis Le Rocce, in the little town of Mascali about 10 minutes drive from the villa.
We had an absolutely amazing stay at this accommodation. The villa and view are even more beautiful than the photos and we loved lying by the pool surrounded by orange trees. Gwenda was an incredible host, helping us when needed and giving us recommendations for restaurants and beach locations. We are already planning our return trip!!
Victoria
2016-07-20T00:00:00Z
It is a beautiful spot, clear instructions to get there although complicated. The drive entrance is very close to the motorway and although the drive is long you can still hear traffic from the terrace. We were made to feel very welcome and given lots of local information and it was fantastic to pick walnuts, figs and fresh herbs from the garden. The swimming pool was refreshing with amazing views and shared with the owners daughter and some of her friends who were visiting. The special fitted mosquito netting ensured we could have all the doors and windows open which was lovely.
Liz
2015-09-28T00:00:00Z
Danielle and her daughter made us feel very welcome into their beautiful house. The house and pool were very clean and surrounded by their orange trees. So we had fresh juce every morning, amaizing! The house is perfect for trips to north, east and south Sicily. We would recomend flying to Catania Airport. They were extremely helpful in telling us some really nice locations to visit in the area. We had a wonderful time and I wouldn't hesitate to recommend the house to anyone visiting Sicily.
Stefan
2016-06-18T00:00:00Z
We had a fantastic stay in Borgo Degli Aranci. The hosts Guenda and Guido were fantastic and very helpful for the duration of our stay. The accommodation is finished to a high level and exceptionally clean. If you have got as far as reading this review I suggest you book the accommodation as you will not be disappointed.
Michael
2015-07-07T00:00:00Z
Guido and Guenda were great hosts. We really enjoyed staying a the house. The house itself was exactly as described with a beautiful garden with orange trees a and large pool. The view on the Etna on the one side and the sea on the other side is amazing. Fiumfreddo itself is nothing special, but has allrequired stores for groceries. The Etna is nearby (ask Guido for advice) and so is Taormina and various beaches. Upon our request they arranged for a baby bed for our son. Definatey recommend this place. The only downsides is the noise of the highway.
Maarten
2016-09-26T00:00:00Z
We were made very welcome and the hostess kindly came and rescued us when we couldn't find the Villa, despite having SatNav. 10 Civi Street stands alone and does not come between numbers 8 and 12 as you might expect!!! Worth getting a map as the roads are very narrow and the turnings not always obvious. This is a countryside location, in beautiful surroundings with Mount Etna as a backdrop, so you do NEED a car, even to get into the local village. Accommodation is clean and simple - if you want 5* hotel facilities, power showers, shiny chrome and glass, then this is not for you. There were only two of us but also good for groups happy to self cater, bbq, and eat under the stars. Would we go back - YES!!
Susie
2015-10-05T00:00:00Z
Merci à Guenda, la fille de Danielle, qui s'est très gentiment occupé de nous pendant notre courte semaine dans son magnifique "village des orangers". Avec vue sur la mer d'un côté et l'Etna de l'autre, l'endroit est très attachant, et nous aimerions y revenir un jour. Le logement est très bien, calme, relaxant. Plein de sites et villes magnifiques à découvrir aux alentours, accessibles par la voie rapide toute proche (même si avec notre petite fille de 11 mois, nous n'avons pas pu tout faire). Guenda et son entourage ont été plein d'attentions et de conseils pour nous. Juste une petite proposition d'(URL HIDDEN) le logement d'une machine à laver le linge... Mais au final, nous recommandons chaudement cet endroit et vous serez très bien accueillis!
Philippe
2016-05-12T00:00:00Z
One of our best Airbnb experiences without any doubt. We really enjoyed our time there and highly recommend the place to anyone.
mathieu
2016-09-04T00:00:00Z
Art der Unterkunft
Ganze Unterkunft
---
Objekttyp
Villa
---
Unterkunft für
4
---
Schlafzimmer
Fiumefreddo di Sicilia, Sicilia, Italien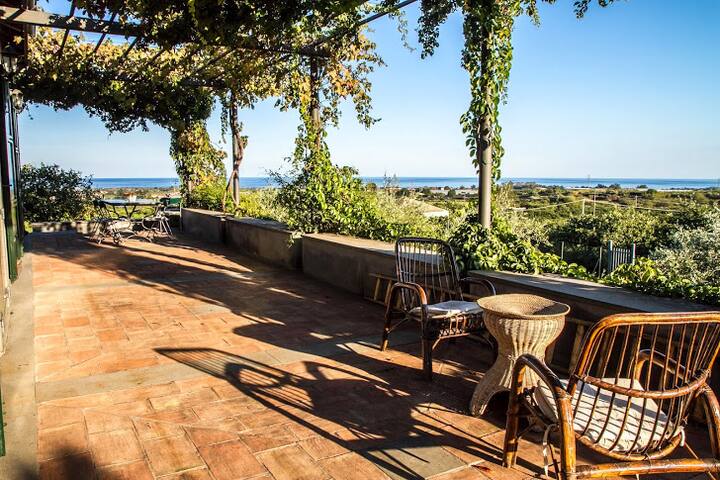 2 bedrooms flat on 3rd floor, ideal for 4 people. 1 king size bed and 2 single beds, kitchen, 1 bathroom, 1 large terrace with BBQ facilities with panoramic view over town of Taormina and Castelmola, (only 9 km away). Located near train station and 1 km away from motorway.
Terrace and view
200 mt away you will find supermarket, bar, and train station. Town center with shops and restaurant 400 mt away
Art der Unterkunft
Ganze Unterkunft
---
Objekttyp
Loft
---
Unterkunft für
4
---
Schlafzimmer
Fiumefreddo di Sicilia, Catania, Italien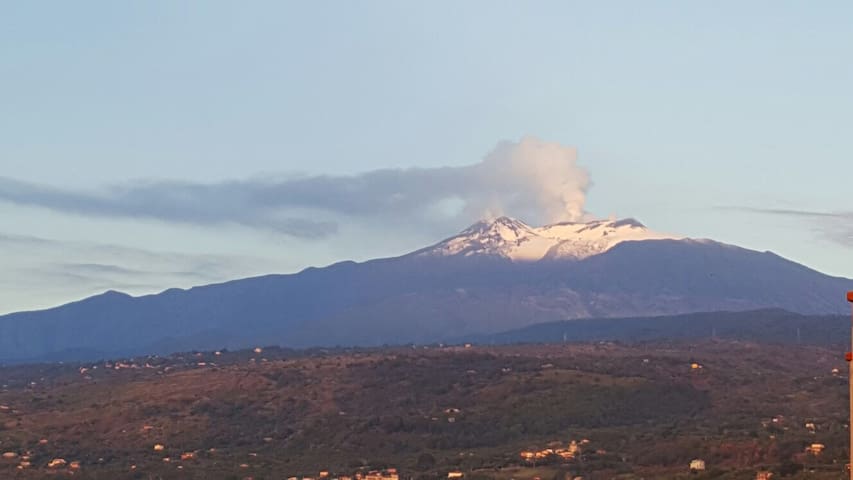 Casa indipendente,climatizzata,posiz. tranquilla zona centro a 2 km da marina di cottone, 12 km da Taormina, a 30 minuti da Etna nord, a pochi passi dal Casale Papandrea e dall'antico castello degli Schiavi famoso per le scene di film in esso girate.
La casa indipendente composta da cucina, bagno, ampia camera da letto matrimoniale e cameretta con letto singolo. Possibilità di divano letto matrimoniale in cucina. Ampio cortiletto sul retro. Possibilità di parcheggiare di fronte casa. Climatizzato e biancheria da letto e da bagno. Televisione in cucina e camera da letto. Presente lavatrice.
Quartiere in posizione strategica zona centrale a pochi metri dal famoso Casale Papandrea dove si svolgono nel periodo estivo Festival e spettacoli musicali, teatrali e sagre culinarie. A 2 chilometri dal mare e vicino a Taormina-Etna. Le principali mete della Sicilia orientale facilmente raggiungibili: Catania, Siracusa, Ragusa, Acitrezza, Acireale, Savoca ect.
Giorgio è stato molto disponibile e cordiale. La casa è spaziosa ed è vicina al centro del paese. A 5 minuti di macchina si arriva a Girdini di Naxos e con 15 minuti a Taormina. Perfetta per chi vuole stare tranquillo e senza problemi di parcheggio.
Alessandro
2016-08-14T00:00:00Z
Art der Unterkunft
Ganze Unterkunft
---
Objekttyp
Haus
---
Unterkunft für
4
---
Schlafzimmer
Fiumefreddo di Sicilia, Sicilia, Italien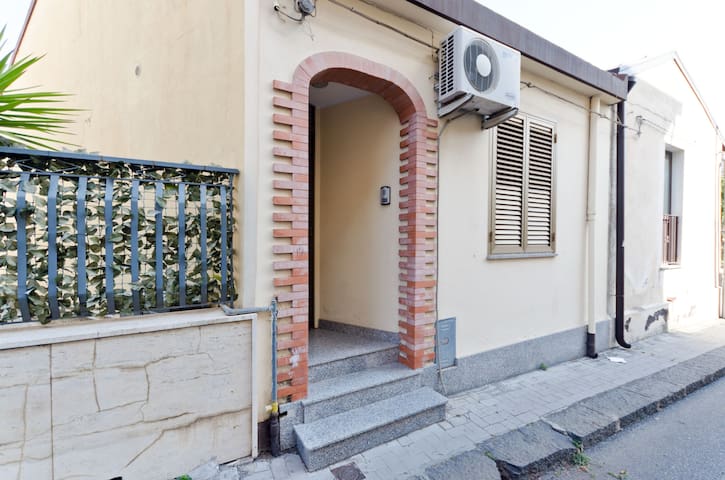 Cerchi un ottimo alloggio da condividere con amici vicino a giardini naxos, Taormina .... Appena ristrutturato moderno tre camere da letto con balcone, un salone doppio , una grande cucina ultra accessoriata, due bagni un grande terrazzo per cene all'aperto. Contattare Letizia per maggiori informazioni (PHONE NUMBER HIDDEN)
Vicinanze dal mare e luoghi culturali
Art der Unterkunft
Ganze Unterkunft
---
Objekttyp
Wohnung
---
Unterkunft für
10
---
Schlafzimmer
Fiumefreddo di Sicilia , Catania, Italien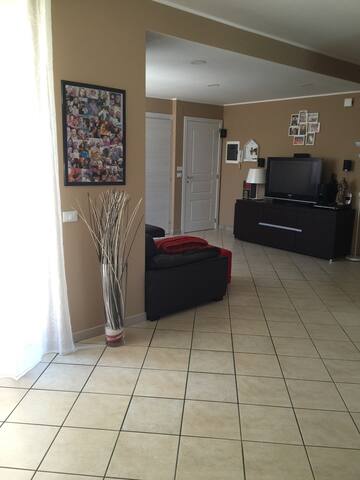 Ampia abitazione indipendente al primo piano, ospita comodamente 5 persone. E' posizionata al centro del paese godendo di tutti i suoi servizi. E' a pochi minuti dal mare, dal vulcano Etna e dalle mete turistiche più famose della Sicilia orientale.
A 2 Km dal mare. Casa indipendente al primo piano, ariosa e luminosa, 130 m2, ristrutturata nel 2013. Ingresso con scala esterna terrazzo abitabile con vista nel parco interno di una villa antica. Entrata-salone (tetti a volta) con due letti singoli, cameretta con letto singolo., spaziosa camera da letto matrimoniale con balconcino vista Etna, ampia cucina abitabile con uscita sul terrazzo, bagno con doccia, lavanderia. Posti letto 5. Climatizzata, termo riscaldata, persiane e zanzariere esterne.
Casa in pieno centro, quindi con tutti i servizi a portata di mano.
l'accoglienza dei signori è stata molto piacevole, sono stati molto disponibili e la casa era molto comoda sia come servizi che ubicazione. da lì ti sposti facilmente sia verso il mare che nei luoghi vicini. l'appartamento è dotato di tutto, grande e luminoso perfetto per una famiglia.
aldo
2016-08-22T00:00:00Z
Art der Unterkunft
Ganze Unterkunft
---
Objekttyp
Haus
---
Unterkunft für
5
---
Schlafzimmer
Fiumefreddo di Sicilia, Sicilia, Italien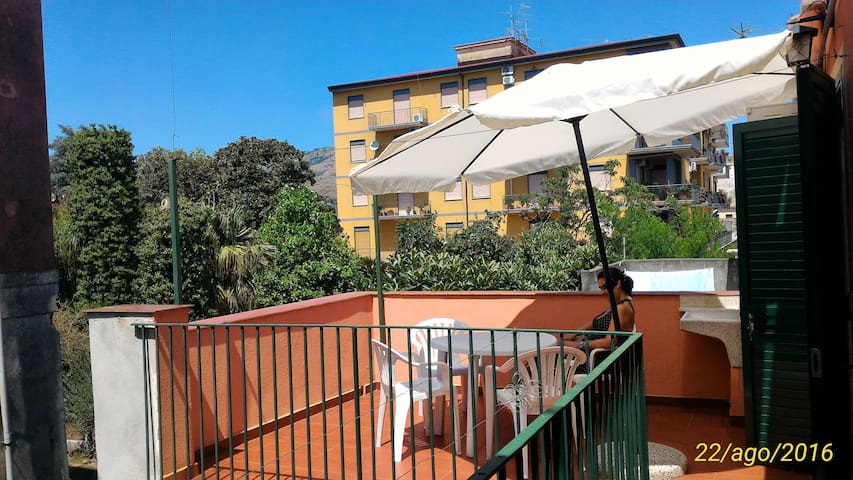 la casa è circondata da tantissimi alberi, ornamentali e da frutto:agrumi, avocado, mango, fichi; mare a 1,5 km che raggiungi in 10 minuti in auto, Taormina a 10 km e bellissima vista del vulcano Etna. è molto silenziosa. 20 minuti a piedi dal treno
Beatiful setting and beautiful people. If you have a car, you must stay here. This is a true orchard (currently cultivating lemons), so you will drive down a couple of narrow dirt roads to reach it, which amounts to just enough time to think about whether the beautifully colorful orange stuff on some of the stone walls is moss or liken. By the same token it might be a little hard to find so talk to them to get directions (tip: the entrance to those narrow roads is directly across from the Agip gas station and from there it's 3 minutes). It's worth it. We were able to eat figs, berries and passion fruit right off the tree; I guess off the vine in the case of the passion fruit, with the vine being on the fence surrounding the large goldfish pond. I had a hard time keeping my 5 year old out of the berry tree. The accommodations were clean and ample. We slept 4 adults and 2 kids with no problem. The rooms were clean and the bathroom quite serviceable. There is a mini-fridge for whatever you might want to bring. A balcony going 2/3 around the building provides, not only beautiful views of the orchard and Mt. Etna, but also a wonderful place to have an evening meal. We did not use the kitchen, given our schedule, but I belive it is available. Our hosts were welcoming, friendly and generous to a fault with I whatever information they had about the area and the sites to visit, and they laid out a beautiful spread for breakfast, including hazelnut butter, honey, and jams to go with the tasty bread. Yogurt and some standard cereals were offered. The cheeses and salami were my favorite, as I'm partial to a solid breakfast. I know I'm missing some things, but olives, rice cakes, almonds, and, of course, coffee were in evidence. This was a true Mediterranean spread. In summary, book it. It ain't the Ritz, it's better, for all the reasons mentioned above.
Marta
2016-08-16T00:00:00Z
Art der Unterkunft
Ganze Unterkunft
---
Objekttyp
Haus
---
Unterkunft für
6
---
Schlafzimmer
Fiumefreddo di Sicilia, Sizilien, Italien
Il mio alloggio è situazto a soli 50mt dallo svincolo autostradale di Fiumefreddo di Sicilia a due passi da Taormina, Etna, Gole Alcantara, Giardini Naxos. Il mio alloggio è adatto a coppie, chi viaggia per lavoro e famiglie (con bambini).
Art der Unterkunft
Privatzimmer
---
Objekttyp
Bed & Breakfast
---
Unterkunft für
2
---
Schlafzimmer
Fiumefreddo di Sicilia, Sicilia, Italien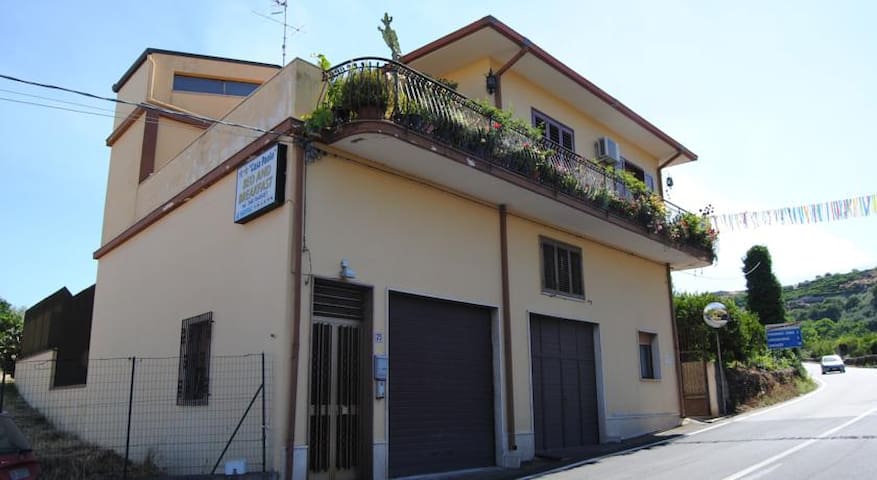 Casa graziosa e accogliente a 2 km dal mare,dista giusto pochi km dall'incantevole Taormina e a soli 30 km dall'Etna. La casa e' composta da due camere con 4 posti letto e un piccolo cortile per piacevoli grigliate,in piu' uno spaziosissimo box-auto
la possibilità di raggiungere il paese a piedi o in bici
Art der Unterkunft
Ganze Unterkunft
---
Objekttyp
Haus
---
Unterkunft für
4
---
Schlafzimmer
Fiumefreddo di Sicilia, Sicilia, Italien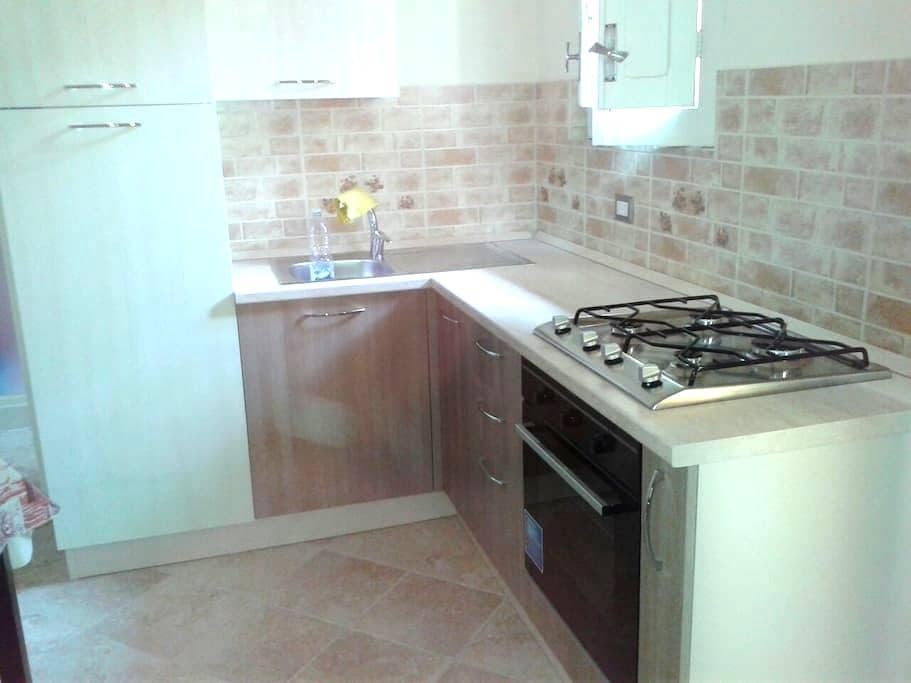 2 large and comfortable rooms in a wonderful B&B full of colours and art. 5 minutes far from the beach marina di cottone, 3 minutes far from the train station and buses, just 10 km far from Taormina e 30 minutes far from Catania and the volcano Etna
Art der Unterkunft
Ganze Unterkunft
---
Objekttyp
Bed & Breakfast
---
Unterkunft für
5
---
Schlafzimmer
Fiumefreddo di Sicilia, Sicilia, Italien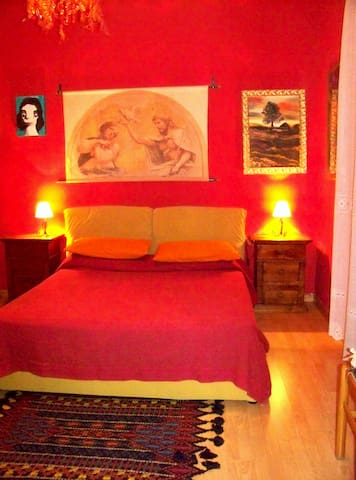 A 20 m. dal mare, nel verde del limoneto,15 km Taormina, ai piedi dell'Etna, 40Km Catania e aereoporto. Quiete, turismo,escursioni, sport, a 1 km bar,ristoranti, supermercati,farmacia,guardia medica,attrezzature sportive,stabilimenti balneari ecc.
La Mobilhome (casa mobile) è situata nella quiete della campagna, di fronte al mare, in una location strategica per : - escursioni - turismo artistico, naturalistico, archeologico- cultura locale -autostrada, aereoporto-shopping -strutture di benessere e relax
La Mobilhome si situa entro un contesto rurale molto tranquillo , fatto di case dell'800 dei proprietari e del limoneto. Paesaggisticamente di grande bellezza, si ha piena visuale dell'Etna e di Taormina, nonchè del mare.
C'è stata una buona accoglienza da parte dell'Host. dalle foto non si capiva fosse una mobil home, almeno io non lo avevo capito anche se non mancava nulla e la struttura era stata accessoriata con verande e tende per il sole che la proteggevano abbastanza dalla calura. L'area dove è posizionata è un limoneto e, davanti alla veranda, un bel carrubo offre l'ombra per poterci stazionare in tranquillità ed al fresco. L'area risulta molto tranquilla e silenziosa nonostante a pochi metri vi sia la strada e la spiaggia. Risulta un ottimo punto per rilassarsi e godere, contemporaneamente, del mare trasparente di fiumefreddo senza utilizzare alcun veicolo.
paolo
2016-08-15T00:00:00Z
Art der Unterkunft
Ganze Unterkunft
---
Objekttyp
Haus
---
Unterkunft für
4
---
Schlafzimmer
Fiumefreddo di Sicilia, Sizilien, Italien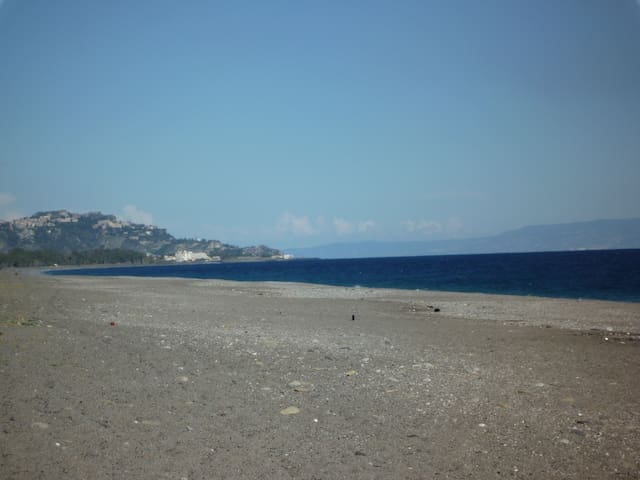 Affittasi Appartamento ben arredato,composto da 2 camere da letto,soggiorno(5x5 mt) con cucina attrezzata,bagno,lavanderia e garage. Può ospitare comodamente 6 persone, è posizionato vicino al centro,pertanto vicino a supermercati,bar,ristoranti,etc
L'Alloggio dista dal mare(Marina di Cottone bandiera blu dalla lega ambiente per il 6 anno consecutivo) 1,5 Km, 8 Km da Taormina, 25 Km dall'Etna ed il suo meraviglioso parco naturale.
Il quartiere dove è situato l'immobile è una zona residenziale di Fiumefreddo di Sicilia, con un viale alberato dove si possono fare delle belle passeggiate tra i limoneti e gli aranceti della zona.
Art der Unterkunft
Ganze Unterkunft
---
Objekttyp
Wohnung
---
Unterkunft für
6
---
Schlafzimmer
Fiumefreddo di Sicilia, Sicilia, Italien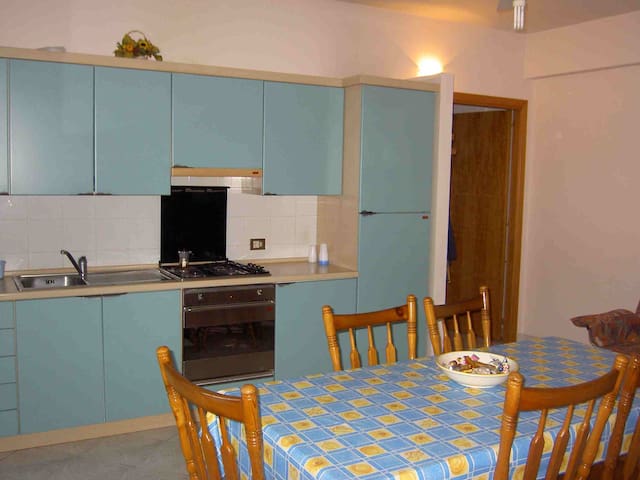 The Open space is 2,5 km from Marina di Cottone's beach, at the feet of Etna and few minutes from Taormina, indipendent entry with garde mango trees and characteristic plants. Parking inclused. Wifi inclused and Free bycicle on request.
Open space has one elegant "night zone" with double large bed, bathroom and "kitchen-living room zone" with double bed/sofa ( very confortable), fridge, kitchen, air conditioning, towels and linen included. In my place you will enjoy inside a small natural park where you admire papyrus Sicilian (the only case in Europe), mango trees (tasting in Septemper), grapevines, aloes plant and one small lake with Carps, where you could get relax just looking. If you want to rent a car I advise you by Expedia or Autoeurope website ( cheap, pick up directly in airport). the place: FIUMEFREDDO DI SICILIA Fiumefreddo di Sicilia is a small town at the feet of mount Etna, close to the sea and it is renowned for its beautiful beach and the crystal clear sea of "Marina of Cottone" ( which has received for the past 6 years the blue flag award). At about 2 km from my place Fiumefreddo's River which is a Unique natural reserve where papyrus plants still flourish. The house is 15 minutes to Taormina, Randazzo, Castiglione and Castel Mola. It is 30 minutes to Savoca. It is close Alcantara's Gole and only 1 hour to Siracuse. You can get Etna North in 30 minutes and Etna South in 40 minutes ( Rifugio Sapienza).
WHY FIUMEFREDDO DI SICILIA? Marina di cottone's beach and natural reserve - Golden beaches, clear and crystal sea, crossed by an unique Etna's River, where you can swimming and sunbathing on the sandy beach ( find on (SENSITIVE CONTENTS HIDDEN): Marina di Cottone). It won six "Blue Flag", prestigious beach-sea Award. Around my place: Taormina (12 km), Giardini Naxos ( 6 km), Gole Alcantara (16 km), Mount Etna ( 22 km Piano Provenzana), Catania (32 km), Aci trezza- Aci Castello (16 km), Randazzo ( 20 km). Syracuse is just 1 hour far.
Schon vor der Abreise war ein guter Kontakt zu Giovanni. All unsere fragen wurden umgehend beantwortet und auch sonst war Giovanni immer für uns erreichbar und gab sich alle Mühe unseren Aufenthalt so angenehm wie möglich zu machen. Auch sein Taxidienst war uns von nutzen. Die Unterkunft ist nett eingerichtet und der Garten ist ein kleines Paradies. Sie liegt leicht ausserhalb des Städtchens, in ruhiger Nachbarschaft. Der Strand in der Nähe ist sehr lang und wird vor allem von Einheimischen besucht. Wer ein bisschen weg vom Massentourismus möchte, hat hier ein super Angebot.
Andreas
2014-09-14T00:00:00Z
Giovanni trés accuiellant et disponible si besoins
marc
2015-06-11T00:00:00Z
A high standard apartment with great facilities and a great front garden brimming full with fresh mangoes. The host was extremely helpful and nice, providing us with information on the local area and also help when we needed it. The local area of Etna is stunning and well worth a visit. We heard the volcano bubbling under the surface as we enjoyed the great beaches nearby (7 minute drive from the flat). Thanks for a wonderful time!
David
2014-07-28T00:00:00Z
We were 4 persons (2 children and 2 adults) in the appartement, it was cozy and there was enough space for us. The garden was a special place, where you can relax between beautiful plants. The location was good ,not to far to the wonderful marina di cottone beach. An excursion to the Etna is worth seeing. If you want to eat ,there are a few delicious resteraunts in the surroundings. Giovanni is a very friendly and courteous person that is always ready to help or answer your questions. He always tries to give good insidertipps which makes your travel more interesting.
Magda
2016-07-12T00:00:00Z
Giovanni is a very helpful and friendly host. The apartment has all you need plus a very nice tropical oriented garden. The location is a good basecamp for nearby Etna treks, beach and sightseeing. Happy to have been here! Ciao.
Ad
2014-09-18T00:00:00Z
Gionvanni is very friendly. He will guide you through the activities of the region. The flat is well situated for exploring the area: beach, Taormina, Etna, Al Cantara... We spent a lovely week with 2 children (ages 9 and 2 years).
Antoine
2015-07-24T00:00:00Z
Art der Unterkunft
Ganze Unterkunft
---
Objekttyp
Loft
---
Unterkunft für
4
---
Schlafzimmer
Fiumefreddo di Sicilia, Sicilia, Italien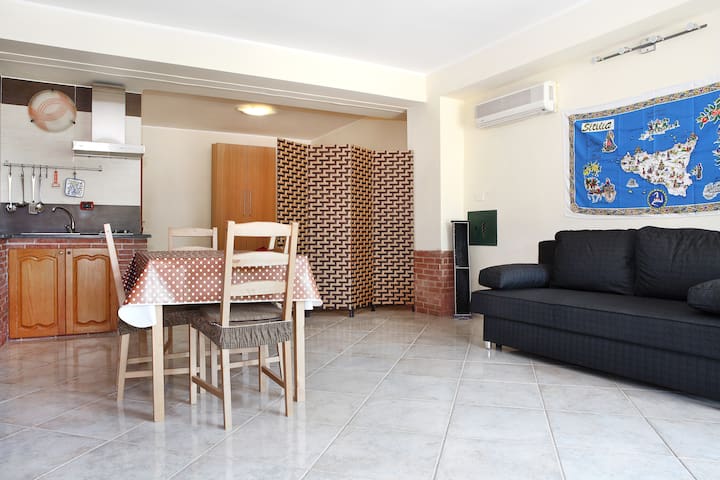 1

–

18

von

+ 300 Unterkünfte
Gib deine Reisedaten ein, um den aktuellen Preis zu sehen. Es können zusätzliche Gebühren und Steuern anfallen.