Unser Platz ist in der Nähe Kern River und Lake Isabella.
The apartment is light, clean and a roomy area. It does not have a full kitchen. There is a refrigerator, hot plate, toaster oven, microwave and coffee maker. Dishes can be hand washed in bathroom sink or given to owner to do in dishwasher. There is a queen size bed in the small bedroom, the couch can sleep one and an auto-fill queen size air bed is available to set up in the living room.
Nous avons passé une nuit dans un logement très agréable, très propre et très (URL HIDDEN) est bien équipé pour faire a manger et pour le petit déjeuner et Bonny met a disposition des produits pour les repas et le necessaire pour le petit déjeuner. Le quartier est calme et près d'un restaurant sympa .C'était une étape très appréciée .
hervé
2017-04-04T00:00:00Z
We loved staying at Bonny's place and also her hospitality! We would go there again in a heartbeat :)
Jolmer
2017-02-21T00:00:00Z
Thanks Bonny for everything. Very spacious living room and views of the beautiful mountains from the front.
Loye
2017-03-03T00:00:00Z
Great location, five minutes from the lake. Helpful host in all situations.
Tiffani
2017-04-02T00:00:00Z
We had a very good night in Lake Isabella, the house was comfortable and Bonnie was a great host! We had booked for two nights, but then we realized that we needeed to travel north and it was a problem for us to stay that second night in Lake Isabella. We told Bonnie and she was super understanding and allowed us to leave the house and pay back to us the money of the second night. Really nice. It's always beautiful to meet nice people. Thank you!
candela
2017-03-14T00:00:00Z
Great place. Wonderful host. Very clean. Would stay here again. Very cozy!
Crystalyn
2017-02-18T00:00:00Z
Very accommodating. Clean and well cared for. Open to questions and if we needed something she lived in same area. Friendly. We would stay there again.
Bruce
2017-02-19T00:00:00Z
The stay at Bonny was nice, the accommodation is the description. For a detour to the Yosemite National Forest or as an intermediate stop on the way to Vegas is ideal.
Christian
2017-03-05T00:00:00Z
Art der Unterkunft
Ganze Unterkunft
---
Objekttyp
Wohnung
---
Unterkunft für
4
---
Schlafzimmer
Lake Isabella, Kalifornien, Vereinigte Staaten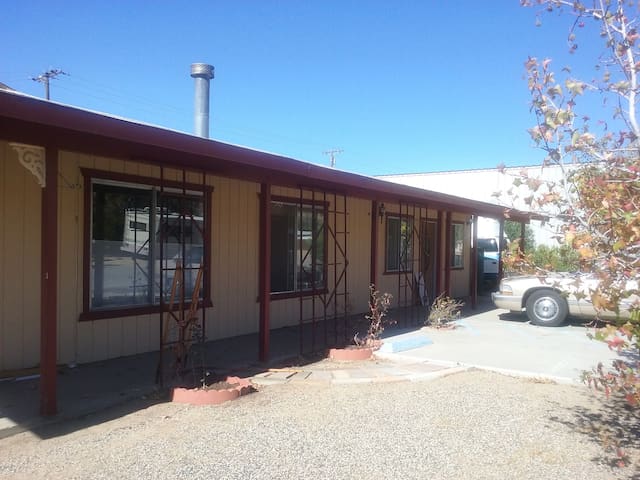 Our side unit is cozy yet spacious. We are walking distance to the beautiful Kern River and downtown. You will find Whitewater rafting, hiking, mountain biking and so many more activities.
This little space was just perfect for our stay. We arrived later than usual, but had no problem communicating and accessing the unit. The location is perfect, within walking distance to the shops and river that make Kernville a great destination. Randi and Codi are an adorable young couple and made sure our accommodations met their standards. Would love to visit again and take in all that Kernville has to offer.
Joanie
2016-09-04T00:00:00Z
The room was comfortable and a great relief after a day of fun in Kernville! Walking distance to coffee, market and restaurants. Cody and Randi were very accommodating and available at a moments notice. Super fun weekend!
Michelle
2016-08-14T00:00:00Z
Cool spot near town, close to everything. Cody and Randi were very helpful and welcoming.
Calvin
2016-08-29T00:00:00Z
The most gracious of hosts. I felt lucky to meet these two here. Can't wait to see them again. Amazing place so close to many amenities and nature.
Troy
2016-07-02T00:00:00Z
Great place for a few nights. Description was accurate, and the place is only a couple of mins walk from Kernville town centre for restaurants etc. Small place but perfect for our short stay, thank you!
Anthony
2016-10-30T00:00:00Z
perfect for business. great host!
BRendan
2016-09-25T00:00:00Z
Cody & Randi were really nice even though we did not meet them. They made it as easy as possible for us to arrive in the evening and get the keys. The room was nice and clean. However, the bed was a little bit too soft for our taste :)
Geoffroy
2016-05-23T00:00:00Z
Cool little place nice and clean. Close to downtown. The room had anything we needed and the hosts were nice and responsive. Highly Recommended.
shira
2016-05-09T00:00:00Z
Art der Unterkunft
Ganze Unterkunft
---
Objekttyp
Wohnung
---
Unterkunft für
4
---
Schlafzimmer
Kernville, Kalifornien, Vereinigte Staaten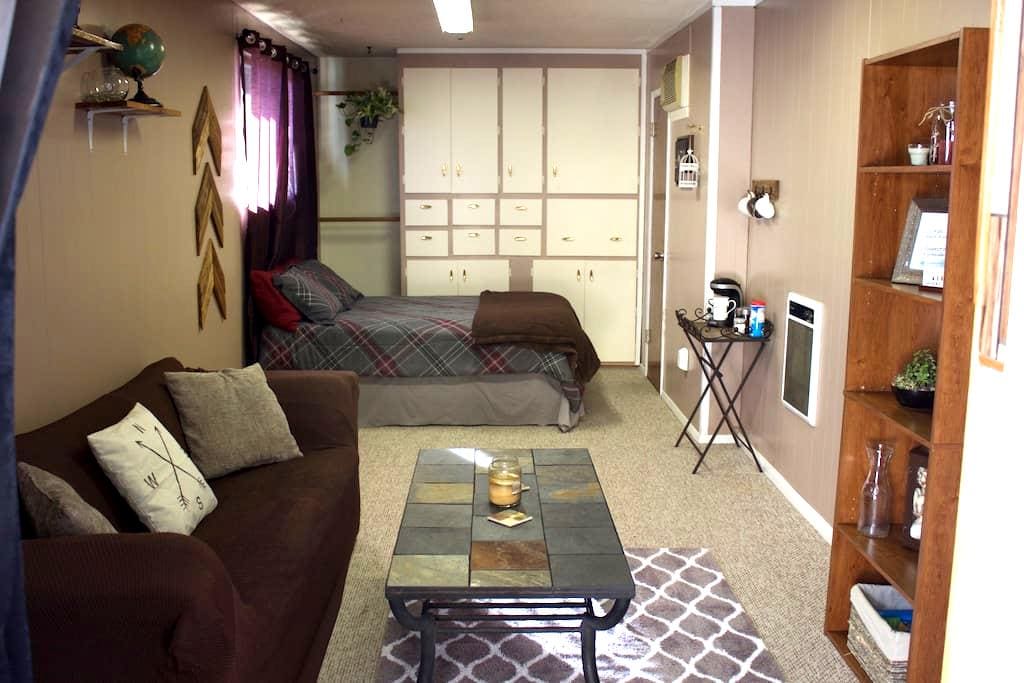 Stunning Mt. views in the Southern Sierra/Kern River. Large loft cottage, full kitchen, bathroom w/shower. The loft sleeps 5, additionally, we now have a private entry bedroom and bathroom available downstairs (sleeps 2, for a total of 7 people) if you wish to ADD this room Contact HOST. White water rafting, tubing, mountain biking, rock climbing, hiking, camping, fishing and outdoor activities. Dining and Antique shops. We are happy to offer Electric Vehicle Charging both 110 and 240v
We are located in the Southern Sierra Mountains, on the mighty Kern River and Lake Isabella. We are a three short block walk to the center of the village where you will find many antique shops, restaurants, and gift shops. Our town offers River Rafting, swimming, hiking, boating, and we are located just a short 30 minute drive to the Trail of 100 Giants, California Giant Redwood Park, where picnics are fantastic among 100 year old trees. (open May to October) (URL HIDDEN)
We offer quiet tree-lined streets, and a creek that runs through our property. There is a large grassy lawn for picnics, lounging or games. The village of Kernville has antique stores, sports rentals, other shops and restaurants and bars Calendar of Events: (URL HIDDEN)
Monica war sehr hilfsbereit und freundlich. Gerne wieder!
Christopher
2015-12-30T00:00:00Z
Wir haben unseren kurzen Aufenthalt sehr (URL HIDDEN) war alles völlig in Ordnung.Zentral gelegen und trotzdem ruhig.
Sabine
2017-03-11T00:00:00Z
We had a great stay at Monica's cottage over the barn. It was very spacious, clean, and comfortable. The views were beautiful as well. She greeted us with a bottle of wine and had checked with us in regard to what we would like stocked in the kitchen offering to have breakfast items and coffee. She gave us some great recommendations for restaurants and activities in the area. The family dog, Wolfgang was as sweet as can be. We enjoyed our stay and chatting with Monica and her husband. We would definitely stay here again.
Dave
2015-05-12T00:00:00Z
Monica was very accommodating, especially since we were getting in so late. Although the cottage is literally 3 miles from Sequoia National Park, it's still quite a distance from where we were visiting the General Sherman Tree, Moro Rock and the Tunnel Log. If traveling in these areas, I highly suggest saving directions ahead of time since there's no cell phone reception out there. We have Sprint and Tmobile. Luckily my car has navigation. When we did finally get cell phone reception and were able to contact Monica, she was very helpful with directions and informative. Everything closes early in Kernville so we had dinner in Bakersfield. If you have leftovers or hit the grocery store, the cottage has a full fridge and kitchen. We were also greeted with a basket of red and white wine, fruits, blueberry bagels and a few breakfast items in the fridge. TV has Roku and Monica left the wifi info for us which was a godsent not having cell phone reception. There's a creek that runs through the property, attracting frogs. The faint chorus of ribbits at night was really soothing. I suggest quick showers! 1) we're in a drought here. 2) the hot water runs out kinda fast. Since Monica wasn't expecting anyone that day, she was very flexible with our check out time. We definitely appreciated the extra time to rest! This cottage is quite charming and I highly suggest it for a multi-day get away to Sequoia, especially for couples. Be sure to explore Kernville.
Jamie
2015-04-15T00:00:00Z
Quiet neighborhood and comfortable digs! Great location to stay while visiting the Trail of 100 Giant sequoias. We swam in the beautiful Kern River, visited the town brewery and caught the Perseid meteor shower from the back balcony porch.
Terry
2015-08-14T00:00:00Z
Nice place. Great views
Corey
2017-02-23T00:00:00Z
Monica did an excellent job of having the cottage ready for me and exactly as was portrayed in the pictures. Despite my late arrival, I did not have any issues coordinating with Monica how to get into the apartment. She had food available to make a light breakfast and everything was in great working order. I will definitely stay here again if I ever come back to Kernville and will absolutely recommend this location to friends.
Thomas
2015-05-24T00:00:00Z
Monica was very welcoming and very easy going. The apartment was big and comfortable and well equipped. Absolutely no problems and would definitely return! Thank you Monica!
Tom
2016-05-09T00:00:00Z
Art der Unterkunft
Ganze Unterkunft
---
Objekttyp
Wohnung
---
Unterkunft für
5
---
Schlafzimmer
Kernville, Kalifornien, Vereinigte Staaten
This newly remodeled cozy duplex consists of two spacious bedrooms and one cute bathroom. There's a fully furnished kitchen, dining room, and living room. Internet now available ! Also available is a vintage 4-5 people trailer on the property for rental.
Alongside the glorious, calm Kern River. There's plenty of outdoor activities right outside the door. Also available, a BBQ on the property to enjoy a nice meal while stargazing the Kernville night sky.
Outdoor activities include kayaking, white water rafting, boating, swimming, mountain biking, all levels of hiking, and an abundance of lake & river fishing. A few minutes away from the property, is Lake Isabella and the Alta Sierra Ski Resort. We offer activities for every type of individual.
We've stayed here before under previous owners. We have always liked the place...Jackie has made some nice changes, decorations etc. The only issue we had was the cable and internet was not hooked up and the cable guy stood us up two days in a row...Olympics were on, which we didn't want to miss. All in all it's a nice place,I'm sure we will be back.
john
2016-08-22T00:00:00Z
It was a quiet neighborhood and walking distance to a popular beach along the Kern River. We were very comfortable and would stay here again for our next rafting trip.
Carmen
2016-07-15T00:00:00Z
Awesome place to stay
Melissa
2017-02-19T00:00:00Z
Art der Unterkunft
Ganze Unterkunft
---
Objekttyp
Wohnung
---
Unterkunft für
5
---
Schlafzimmer
Kernville, Kalifornien, Vereinigte Staaten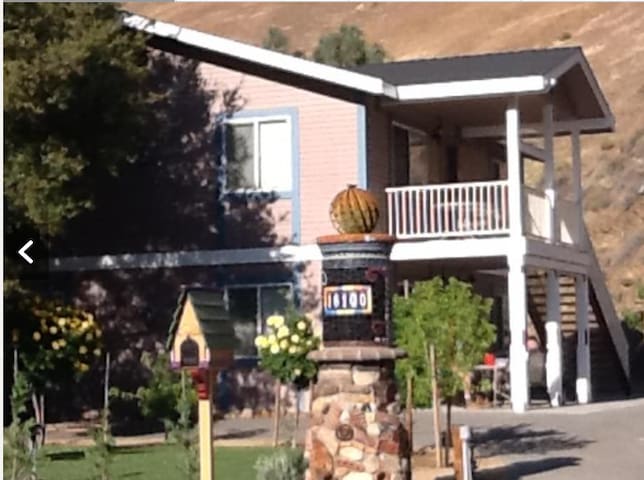 Great one queen size bed with private room. Includes shared bath, kitchen, living room, 2 miles from Bakersfield airport and 2.5 miles to freeway 99. Safe and good neighborhood, quiet place, and it's 1 mile from Walmart and Von's!
Vamshi empfing mich sehr offenherzig und war ein sehr angenehmer Vermieter. Der Raum war angenehm groß und es fehlte an nichts. Die Matratze war sehr angenehm und ich schlief sehr gut. Wir konnten uns gut unterhalten und gingen auch gemeinsam zum Essen. Ich kann ihn ohne weiteres weiterempfehlen! i felt me from the first second very welcome. Vamshi is a very good host and the room was in a very good condition and have space enough. The mattress was awesome! we had a good conversation and enjoyed dinner together. highly recommended!
Timo
2016-06-01T00:00:00Z
Vamshi provided a great Airbnb experience when I got stuck at the Bakersfield airport due to weather. As soon as I walked in the door he greeted me with a warm smile, showed me to my room and offered me a complimentary bottle of Smart water which would probably cost a guest $5 at a hotel mini-bar. The towels were already laid out on my bed and I loved that the room was right next to the bathroom. This home was in a quiet and safe, family filled neighborhood about a block from a cute park. I felt more like Vimshi's friend than merely a guest. Vimshi's Airbnb will be my first choice of places to stay the next time I'm in Bakersfield.
Joe
2016-05-07T00:00:00Z
We had a fantastic stay with Vamshi. We were traveling across country on our motorcycles and needed a same day place to stay. Vamshi was accepting of our last minute plan and was a gracious host. Accommodations were great, we were able to do laundry, and we even all had a great dinner together. I highly recommend staying with Vamshi if you are in town!
Tony
2016-05-14T00:00:00Z
Vamshi is super friendly host. We arrived late and he was waiting for us. His place was clean and bed was comfortable. Neighborhood looks secure and close to freeway. He is having a cute puppy and my son liked him a lot. I surely come back to his place.
manas
2016-06-30T00:00:00Z
Bed was comfortable. Bathroom was not clean. The neighborhood made us uncomfortable, so much so that we didn't feel comfortable leaving our bike on the back of our car. The checkout time is listed as flexible, but as we were leaving around 7:50 a.m. Vamshi was also getting ready to leave. It seemed as though we were expected to leave prior to 8 a.m. Additionally an exact address was not listed and we had to call to know which door to knock on.
Fiona
2016-06-14T00:00:00Z
Vamshi's place was immaculate. The bed was extremely comfortable, parking was easy to find. Loved that he had a fan next to the bed- masked any outside noise that may occur. I saw other reviews complaining of a dog- there is no longer a pet in the house. The perfect spot for anyone looking to rest their head after a long day's travel. Vamshi himself is sweet and considerate, and communicated whatever I needed to know right away. He also worked with me on my ever changed arrival time. Loved it!
Sam
2016-06-13T00:00:00Z
Vamshi's apartment room is very clean and comfortable. We enjoyed our stay very much. He is also quick and easy in communication prior to arrival and during our stay. Vamshi is a great host and we would love to stay at his place if we visit Bakersfield in the future.
Luling
2016-05-22T00:00:00Z
We had great stay at Vamshi's house and felt very welcome. Everything was clean and Vamshi was very friendly! I absolutely recommend staying at his place.
Denise
2016-05-17T00:00:00Z
Art der Unterkunft
Privatzimmer
---
Objekttyp
Wohnung
---
Unterkunft für
2
---
Schlafzimmer
Bakersfield, Kalifornien, Vereinigte Staaten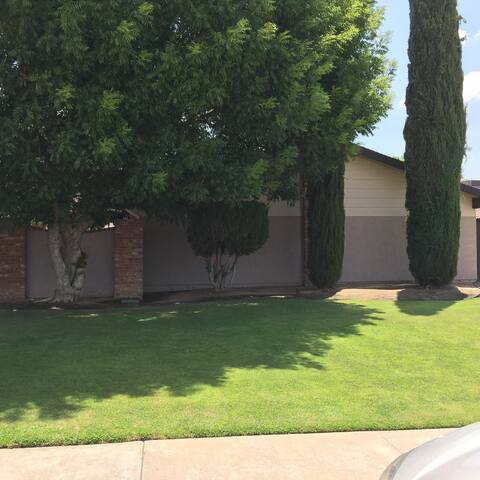 Lake Isabella - Airbnb
:
Durchschnittlich

4.85

von

5

Sternen aus

280

Gäste-Bewertungen
Gib deine Reisedaten ein, um den aktuellen Preis zu sehen. Es können zusätzliche Gebühren und Steuern anfallen.